Product Description
Customized High Torque Right Angle Planetary Gearboxs Coupled with ABB Hydraulic Motor
Product Description
SGR planetary gear motor 
Technical data:
1. Ratio range: 8.1-191
2. Input power: 0.12-270 KW
3. Permit torque rang: ≤ 50000 N. M
4. Output speed: 0.3~205 r/min
5. Structure: Foot-mounted, flange-mounted, shaft-mounted
| | |
| --- | --- |
| Input structure | motor,IEC flange |
| Output speed | solid shaft, hollow shaft with key,with shrink disk |
Characteristic:
1. Adopt optimized design, module combination, right angle output, space reduction
2. High strength and longevity gears
3. Can be combined with various motors, wider ratio range
4. Big output torque, smoothly startup, high efficiency
Production pictures:
———————————————————————————————————————————————
FAQ:
1.Are you a factory or trader ?
We are a professional factory which has 20 years history specialized in gear transmission .
2.MOQ:
Our MOQ is 1pcs. However there is 1 handling cost $150 for the single order which less than $3000.00
3. Warranty
Our warranty is 12months
4. Payment term
100% T/T in advance and LC at sight .
5. Do you accept customization ?
YES.SGR have strong R&D team, we can provide customizable service according to requirements.
6. Packing
Generally we use standard export plywood case to arrange the shipment .
7. Delivery time
In normal ,time of delivery is 30days after receiving the prepayment .
8. What kinds of certification do you use ?
DNV-ISO9001:2008, SGS,CE etc, And new products patent.
9. What kinds of inspection you do before shipment ?
We do temperature test, noise, and oil leak inspection and commissioning before shipment.
10.How do you solve if the production have problem ?
Mostly, we don't need customer send the goods back to us. Because the cost is very high, if there meets a problem,we firstly ask for the pictures for damaged parts. And base on the pictures, we can have a basic idea for the defect reason. Our guarantee is 12 months, if during the guarantee, we can supply repair .  
 
| | |
| --- | --- |
| Application: | Industry |
| Hardness: | Hardened |
| Type: | Planetary Gear |
| Material: | Cast Iron |
| Manipulate Way: | Robotics |
| Changes Way: | Mixed |
Customization:

Available

|

Customized Request
Concept of Coaxial and Parallel Shaft Arrangements in Planetary Gearboxes
In planetary gearboxes, the arrangement of shafts plays a crucial role in determining the gearbox's overall structure and functionality. The two common shaft arrangements are coaxial and parallel configurations:
Coaxial Shaft Arrangement: In a coaxial arrangement, the input shaft and output shaft are positioned along the same axis, resulting in a compact and streamlined design. The planetary gears and other components are aligned concentrically around the central axis, allowing for efficient power transmission and reduced space requirements. Coaxial planetary gearboxes are commonly used in applications where space is limited, and a compact form factor is essential. They are often employed in robotics, automotive systems, and aerospace mechanisms.
Parallel Shaft Arrangement: In a parallel arrangement, the input and output shafts are positioned parallel to each other but on different axes. The planetary gears are aligned in a way that allows the power to be transmitted from the input shaft to the output shaft via a combination of meshing gears. This arrangement allows for a larger gear diameter and higher torque transmission capabilities. Parallel planetary gearboxes are often used in applications requiring high torque and heavy-duty performance, such as industrial machinery, construction equipment, and material handling systems.
The choice between coaxial and parallel shaft arrangements depends on the specific requirements of the application. Coaxial configurations are favored for compactness and efficient power transmission, while parallel configurations excel in handling higher torque and heavy loads. Both arrangements offer distinct advantages and are chosen based on factors like available space, torque demands, load characteristics, and overall system design.
Signs of Wear or Damage in Planetary Gearboxes and Recommended Service
Planetary gearboxes, like any mechanical component, can exhibit signs of wear or damage over time. Recognizing these signs is crucial for timely maintenance to prevent further issues. Here are some common signs of wear or damage in planetary gearboxes:
1. Unusual Noise: Excessive noise, grinding, or whining sounds during operation can indicate worn or misaligned gear teeth. Unusual noise is often a clear indicator that something is wrong within the gearbox.
2. Increased Vibration: Excessive vibration or shaking during operation can result from misalignment, damaged bearings, or worn gears. Vibration can lead to further damage if not addressed promptly.
3. Gear Tooth Wear: Inspect gear teeth for signs of wear, pitting, or chipping. These issues can result from improper lubrication, overload, or other operational factors. Damaged gear teeth can affect the gearbox's efficiency and performance.
4. Oil Leakage: Leakage of gearbox oil or lubricant can indicate a faulty seal or gasket. Oil leakage not only leads to reduced lubrication but can also cause environmental contamination and further damage to the gearbox components.
5. Temperature Increase: A significant rise in operating temperature can suggest increased friction due to wear or inadequate lubrication. Monitoring temperature changes can help identify potential issues early.
6. Reduced Efficiency: If you notice a decrease in performance, such as decreased torque output or inconsistent speed, it could indicate internal damage to the gearbox components.
7. Abnormal Gear Ratios: If the output speed or torque does not match the expected gear ratio, it could be due to gear wear, misalignment, or other issues affecting the gear engagement.
8. Frequent Maintenance Intervals: If you find that you need to service the gearbox more frequently than usual, it could be a sign that the gearbox is experiencing excessive wear or damage.
When to Service: If any of the above signs are observed, it's important to address them promptly. Regular maintenance checks are also recommended to detect potential issues early and prevent more significant problems. Scheduled maintenance should include inspections, lubrication checks, and replacement of worn or damaged components.
It's advisable to consult the gearbox manufacturer's guidelines for recommended service intervals and practices. Regular maintenance can extend the lifespan of the planetary gearbox and ensure it continues to operate efficiently and reliably.
Contribution of Planetary Gearboxes to Efficient Industrial Automation and Robotics
Planetary gearboxes play a crucial role in enhancing the efficiency of industrial automation and robotics systems by offering several advantages:
1. Compact Design: Planetary gearboxes provide high power density and a compact form factor. This is essential in robotics and automation where space is limited and components need to be tightly integrated.
2. High Torque Density: Planetary gearboxes can achieve high torque output in a compact size, allowing robots and automated systems to handle heavy loads and perform demanding tasks efficiently.
3. Precision and Accuracy: The design of planetary gear systems ensures accurate and precise motion control. This is vital in robotics applications where precise positioning and smooth movement are required for tasks such as pick-and-place operations and assembly.
4. Redundancy: Some planetary gearboxes feature multiple stages and redundant configurations. This provides a level of built-in redundancy, enhancing the reliability of automation systems by allowing continued operation even if one stage fails.
5. Efficiency: Planetary gearboxes are designed for high efficiency, minimizing energy losses and ensuring that the power delivered to the output stage is effectively utilized. This efficiency is crucial for reducing energy consumption and optimizing battery life in robotic applications.
6. Speed Control: Planetary gearboxes allow for precise speed control, enabling robots to perform tasks at varying speeds as needed. This flexibility is essential for tasks that require different motion dynamics or speed profiles.
7. Reduction of Motor Loads: Planetary gearboxes can reduce the load on the motor by providing mechanical advantage through gear reduction. This allows smaller, more efficient motors to be used without sacrificing performance.
8. Shock Absorption: The inherent elasticity of gear teeth in planetary gearboxes can help absorb shocks and impacts, protecting the system components and ensuring smooth operation in dynamic environments.
9. Customization: Planetary gearboxes can be tailored to specific application requirements, including gear ratios, output configurations, and mounting options. This adaptability allows for optimal integration into various automation and robotics setups.
10. Maintenance and Durability: High-quality planetary gearboxes are designed for durability and low maintenance. This is especially important in industrial automation and robotics, where continuous operation and minimal downtime are essential.
Overall, planetary gearboxes contribute significantly to the efficient operation of industrial automation and robotics systems by providing the necessary torque, precision, compactness, and reliability required for these dynamic and demanding applications.



editor by CX 2023-11-20
Product Description
Planetary Series High Power Gear Box
Housing is made of cast iron,which improve its rigidity and anti-vibration.
Sun and plant gears are processed by cementite and hardening,gears are processes by grinding,which improve the efficiency and lifetime of the gearbox.
Input mode:coaxial input,helical gear input,bevel-helical gear input.
Output mode:internal involute spline,hollow shaft with shrink disk,external involute spline,solid shaft with flat key.
Mounting mode:Horizonal vertical,torque-arm.
P series sizes 9~34            transmission stage:2~3               ratio:25~4000
Ratio will be larger in combination with H,R,K series.
RFQ
Q:Are you trading company or manufacturer?
A: We are manufacturer with over 20 years' experience.
Q: How long is your delivery time?
A: Generally it is within 10 days if the goods are in stock, for goods produced as per order, it is within 35 days after confirmation of order.
Q: How long should I wait for the feedback after I send the enquiry?
A: Normally within 12 hours.
Q: What information should I give you to confirm the product?
A: Model/Size, Transmission Ratio, Speed, Shaft directions & Order quantity etc.
Q: Hong long is your product warranty?
A: We offer 12 months warranty from departure date of the goods.
Q: What is your payment terms? T/T 100% in advance for amount less than USD10000.-, 30% T/T in advance , balance before shipment for amount above USD10000.
If you have any other questions, please feel free to contact us below:
HOW TO CONTACT US?
Send your Inquiry Details in the Below, click "Send" Now!
| | |
| --- | --- |
| Application: | Motor, Machinery, Agricultural Machinery |
| Function: | Change Drive Torque, Change Drive Direction, Speed Changing, Speed Reduction |
| Layout: | P |
| Hardness: | Hardened Tooth Surface |
| Installation: | Horizontal Type |
| Step: | Four-Step |
Customization:

Available

|

Customized Request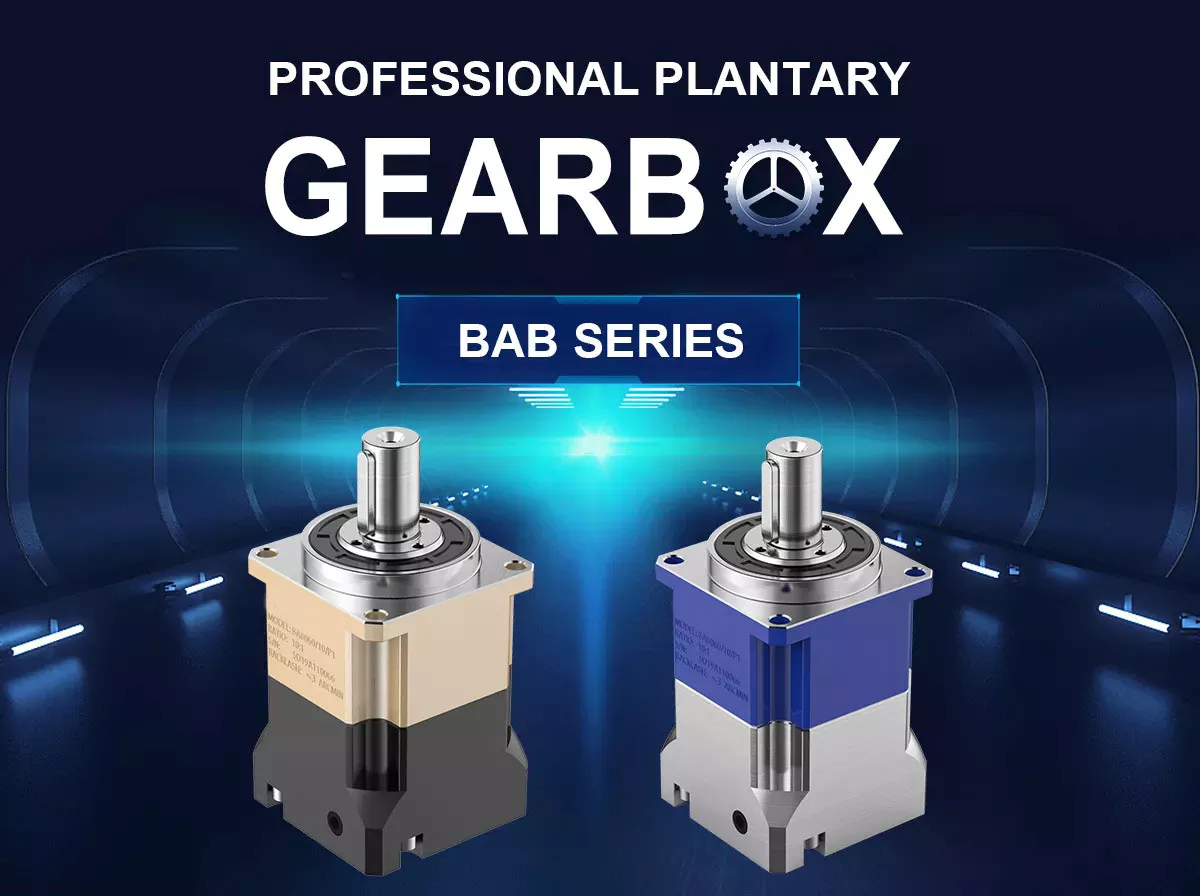 Planetary Gearbox Components
The basic components of a planetary gearset are an input, output, and stationary position. Different types of planetary gearboxes will have different output ratios and torques. A leading company for planetary gearbox design, CZPT, provides the necessary components. These components can vary in both male and female shafts and come with a variety of modular options. Here are a few things to consider about each component.
CFHK Series
The CFHK Series is a multistage planetary gearbox that contains multiple planetary gears. The multiple teeth of each planetary gear mesh simultaneously during operation to increase the transmittable torque. The gears are case hardened and ground, and the ratios of the planetary gears are integers. They were first functionally described by Leonardo da Vinci in 1490. Today, the CFHK Series is a favorite among automotive engineers and manufacturers.
The CH Series offers high accuracy with a compact design and case hardened, hypoid, and helical gearing. These gearboxes are also available in the CFXR series, with low backlash and friction. These planetary gearboxes are designed to provide high torque and high precision in a variety of applications. In addition, the CFXR series features 100% helical gearing and low backlash.
The CFHK Series features a sun gear that drives the next stage. These gears can be put in series or serially in the same housing. In some cases, the output shaft of the first stage becomes the input shaft of the second stage. In addition, ring gears are also used as structural parts of smaller gearboxes. An example of a planetary gearbox is the pencil sharpener mechanism. The pencil is placed on an axis that is set on a sun gear. The sun gear drives the next planet stage.
A planetary gear unit's gear ratio is determined by the number of teeth in the sun gear and ring gear. The smaller the sun gear, the smaller the ratio between the sun gear and planet gears. The largest gear ratio in a planetary gear unit is 10:1. A higher number of teeth increases the transmission ratio. In order to maximize torque, the planetary gears must be rearranged. A smaller sun gear will have higher torque than a large ring gear.
CFX Series
The HPN Harmonic Planetary(r) Series planetary gearboxes offer a low-cost solution with high-performance and high-reliability. This modular design is easy to install and requires very little maintenance. Its planetary design and full complement of needle rollers allow for extended life and quiet operation. In addition, the HPN Harmonic Planetary(r) Series is available in a range of sizes.
The compact size and high-speed design of planetary gearboxes results in excellent heat dissipation. However, high-speed or sustained performance applications may require lubricants. A planetary gearbox will have smaller minimum steps to minimize noise and vibration. Planetary gears will give you the highest level of efficiency while minimizing noise. As a result, they can provide high-quality 3D prints.
A planetary gear train is composed of a ring gear and planet gears, each supported by a carrier. A ring gear is pink, while the sun gear is red. The sun gear and carrier rotate around each other at a 45-degree angle. This is also known as an epicyclic gear. Planetary gearboxes are often found in space-constrained applications. The CFX Series features a compact design and excellent performance.
The CFX Series features a robust design that is easy to install. Its compact size makes installation of planetary gearboxes easier and faster. They are available in three different configurations for continuous, intermittent, and counter-clockwise operation. The CFX Series offers the perfect solution for your accelerating needs. They're a great solution for any automotive or industrial application. You can easily configure the CFX Series to meet your specific requirements.
CAP Series
The Candy Controls CAP Series is a new generation of compact, precision planetary gearboxes that combine high torques with low backlash and exceptional wear resistance. This rotary flange planetary gearbox is ideal for a variety of industrial, mining and marine applications. Its modular construction enables users to easily mount different stages, hydraulic or electric motors, and different types of gears. Its CPH Series features an extremely rigid alloy steel housing, carburized gears, and induction hardened gears.
The CAP Series utilizes multiple planetary gears for high torque transmission. The number of planetary gears is not fixed, but most planetary gearboxes utilize at least three. The larger the number of planetary gears, the higher the transmittable torque. A planetary gearbox is composed of multiple planetary gears with a meshing action that occurs simultaneously during operation. The result is a higher efficiency and a smoother, quieter operation than a conventional gearbox.
The VersaPlanetary range features modular design for easy installation. This system includes mounting plates for typical FIRST (r) Robotics Competition motors. The mounting plates are designed to fit each motor. These planetary gearboxes are compatible with various types of motors, from small electric motors to large, heavy duty ones. They are also compatible with a variety of mounting systems, including CIM motors.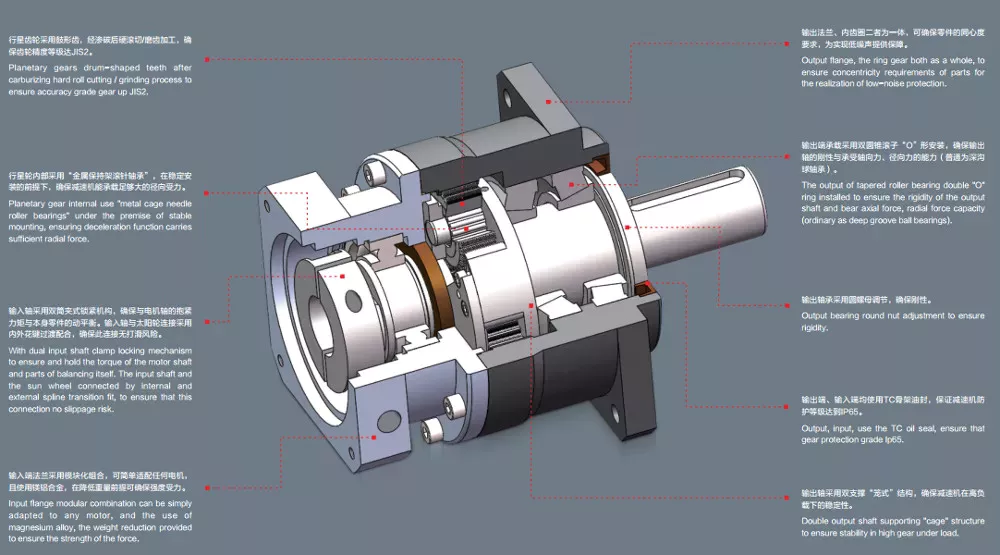 CAPK Series
The CZPT APK Series is a high precision, rotary flange style planetary gearbox. Its case hardened and ground gears are designed to provide excellent wear resistance, low backlash, and excellent precision. The CAPK Series offers high axial and moment load capacities in a compact housing. CZPT is the world leader in the production of planetary gearboxes. The CAPK Series features an array of high-quality, innovative features.
CZPT SMART Lubrication technology is used to keep the gears well-lubricated and reduce noise and vibration. The planetary gearbox's 3-gear design is ideal for DIY CNC robotics. This series has a long history of quality, and CZPT uses only the best components. The CZPT 3:1 High Precision Planetary Gearbox is an excellent choice for CNC Robotics and other applications.
A multi-stage planetary gearbox combines individual ratios for a greater number of ratios. Additional planetary gears increase the transmittable torque. The direction of the output and drive shaft are always identical. The CAPK Series features a high-quality, durable construction. They are made from stainless steel and offer a long-term warranty. They are the best choice for industrial and commercial applications. While planetary gears are more expensive, they are highly efficient.
CFH Series
The Candy CFH Series planetary gearboxes offer the benefits of a modular design and a low backlash. They offer a variety of size options and excellent durability. This planetary gearbox is compact and wear resistant. The CFH Series planetary gearbox has a carburized, induction hardened gears and a rigid alloy steel housing. Its low backlash and precision make it an excellent choice for industrial applications.
The CFH Series planetary gearbox is a highly efficient, high-speed helical gear. The compact design of this gearbox results in high heat dissipation and low mass inertia. Planet carrier bearings experience significant lateral forces from the transmission of torque. As a result, radial and axial forces oppose each other. The result is that the torque is distributed over three gears, reducing noise, vibration, and wear.
The planetary gearbox has three main components: a sun gear (also known as the input gear), a ring gear, and two planet gears. These are connected by a carrier that rotates about a 45-degree clockwise axis. The CFH Series of gears is available in triple and double stages. They can also be used in electric motors. As a result, the CFH Series is highly versatile.
The CFH Series of planetary gearboxes can be found in all kinds of applications, including automotive transmissions. Their compact design and high-performance performance make them a popular choice for space-constrained applications. This gearbox has several benefits and is a great alternative to a conventional helical gearbox. These gearboxes are highly effective for reducing torque and speed, and are compact enough to fit in most applications.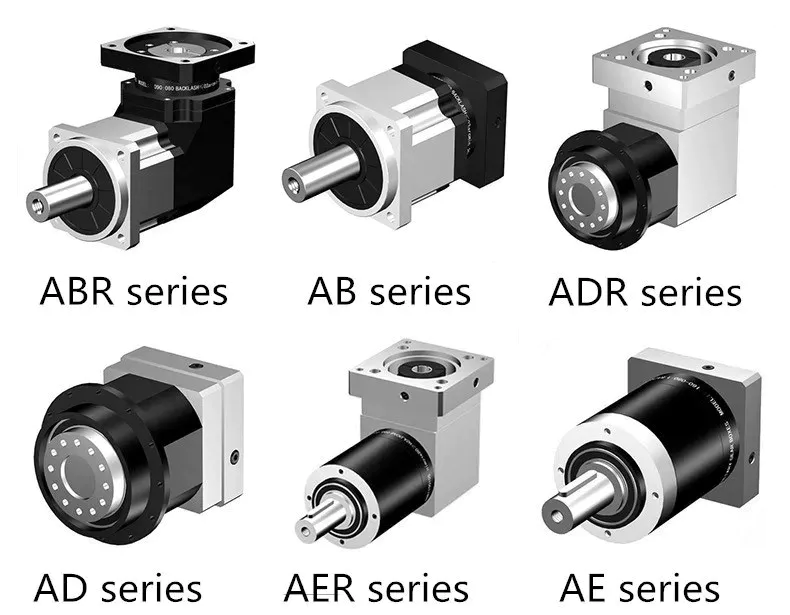 CZPT
If you need a high-quality planetary gearbox, the CZPT Planetary Series is the right choice. This Italian company designs and manufactures gearboxes in its San Polo d'Enza, Italy, facility with 11 branch offices and three production facilities. The company is attempting to replicate the success of the Italian Super Car industry, which has gained global recognition. The company provides a range of gearboxes for use in heavy industry, agriculture, offshore, aerial and marine work.
With over 40 years of experience, CZPT manufactures a wide range of high-quality gearboxes. From bevel-helical units to Helical units, wheel gears and negative brakes, the company has been manufacturing quality components for many industries. CZPT is a trusted Australian distributor of CZPT gear components. The company is dedicated to providing the best planetary gears for every industry.
If your CZPT Planetary gearbox is malfunctioning, you can have it repaired quickly and easily. The company uses quality materials and a variety of sizes and output ratios to cater to the most demanding applications. In addition, you can customize your gearbox to suit your specific needs. CZPT Planetary Gearboxes are highly versatile and customizable, offering infinite scalability.



editor by CX 2023-05-10
Product Description
Product Description
SGR planetary equipment motor 
Complex information:
one. Ratio variety: 8.1-191
2. Enter electrical power: .12-270 KW
3. Allow torque rang: ≤ 50000 N. M
4. Output speed: .3~205 r/min
five. Construction: Foot-mounted, flange-mounted, shaft-mounted
| | |
| --- | --- |
| Enter composition | motor,IEC flange |
| Output speed | strong shaft, hollow shaft with important,with shrink disk |
Characteristic:
1. Adopt optimized design, module combination, appropriate angle output, area reduction
2. Large energy and longevity gears
3. Can be mixed with numerous motors, wider ratio assortment
four. Huge output torque, effortlessly startup, high effectiveness
Generation pictures:
Packing Photos :
Manufacturing unit
———————————————————————————————————————————————
FAQ:
1.Are you a manufacturing unit or trader ?
We are a specialist manufacturing unit which has twenty a long time heritage specialized in equipment transmission .
two.MOQ:
Our MOQ is 1pcs. Nevertheless there is 1 managing price $a hundred and fifty for the single buy which considerably less than $3000.00
3. Guarantee
Our guarantee is 12months
four. Payment phrase
one hundred% T/T in advance and LC at sight .
5. Do you accept customization ?
Indeed.SGR have sturdy R&D crew, we can supply customizable service according to demands.
6. Packing
Normally we use regular export plywood situation to prepare the cargo .
seven. Shipping and delivery time
In regular ,time of shipping and delivery is 30days soon after obtaining the prepayment .
8. What sorts of certification do you use ?
DNV-ISO9001:2008, SGS,CE and many others, And new products patent.
9. What kinds of inspection you do before cargo ?
We do temperature take a look at, sound, and oil leak inspection and commissioning prior to shipment.
ten.How do you resolve if the generation have difficulty ?
Mainly, we do not require consumer ship the products back to us. Because the value is quite high, if there meets a issue,we firstly ask for the pictures for destroyed components. And foundation on the photographs, we can have a standard thought for the defect explanation. Our promise is twelve months, if in the course of the assure, we can offer mend .  
 
US $200




/ Piece




|

1 Piece



(Min. Order)

###
| | |
| --- | --- |
| Application: | Motor, Machinery |
| Function: | Distribution Power, Change Drive Torque, Speed Reduction |
| Layout: | Coaxial |
| Hardness: | Hardened Tooth Surface |
| Installation: | Horizontal Type |
| Step: | Single-Step |
###
Samples:

US$ 200/Piece

1 Piece(Min.Order)
###
###
| | |
| --- | --- |
| Input structure | motor,IEC flange |
| Output speed | solid shaft, hollow shaft with key,with shrink disk |
US $200




/ Piece




|

1 Piece



(Min. Order)

###
| | |
| --- | --- |
| Application: | Motor, Machinery |
| Function: | Distribution Power, Change Drive Torque, Speed Reduction |
| Layout: | Coaxial |
| Hardness: | Hardened Tooth Surface |
| Installation: | Horizontal Type |
| Step: | Single-Step |
###
Samples:

US$ 200/Piece

1 Piece(Min.Order)
###
###
| | |
| --- | --- |
| Input structure | motor,IEC flange |
| Output speed | solid shaft, hollow shaft with key,with shrink disk |
A Brief Overview of the Spur Gear and the Helical Planetary Gearbox
This article will provide a brief overview of the Spur gear and the helical planetary gearbox. To learn more about the advantages of these gearboxes, read on. Here are a few common uses for planetary gears. A planetary gearbox is used in many vehicles. Its efficiency makes it a popular choice for small engines. Here are three examples. Each has its benefits and drawbacks. Let's explore each one.


helical planetary gearbox
In terms of price, the CZPT is an entry-level, highly reliable helical planetary gearbox. It is suitable for applications where space, weight, and torque reduction are of high concern. On the other hand, the X-Treme series is suitable for applications requiring high-acceleration, high-axial and radial loads, and high-speed performance. This article will discuss the benefits of each type of planetary gearbox.
A planetary gearbox's traction-based design is a variation of the stepped-planet design. This variation relies on the compression of the elements of the stepped-planet design. The resulting design avoids restrictive assembly conditions and timing marks. Compared to conventional gearboxes, compound planetary gears have a greater transmission ratio, and they do so with an equal or smaller volume. For example, a 2:1 ratio compound planet would be used with a 50-ton ring gear, and the result would be the same as a 100-ton ring gear, but the planetary disks would be half the diameter.
The Helical planetary gearbox uses three components: an input, an output, and a stationary position. The basic model is highly efficient and transmits 97% of the input power. There are three main types of planetary gearboxes, each focusing on a different performance characteristic. The CZPT basic line is an excellent place to start your research into planetary gearboxes. In addition to its efficiency and versatility, this gearbox has a host of modular features.
The Helical planetary gearbox has multiple advantages. It is versatile, lightweight, and easy to maintain. Its structure combines a sun gear and a planet gear. Its teeth are arranged in a way that they mesh with each other and the sun gear. It can also be used for stationary applications. The sun gear holds the carrier stationary and rotates at the rate of -24/16 and -3/2, depending on the number of teeth on each gear.
A helical planetary gearbox can reduce noise. Its shape is also smaller, reducing the size of the system. The helical gears are generally quieter and run more smoothly. The zero helix-angle gears, in contrast, have smaller sizes and higher torque density. This is a benefit, but the latter also increases the life of the system and is less expensive. So, while the helical planetary gearbox has many advantages, the latter is recommended when space is limited.
The helical gearbox is more efficient than the spur gear, which is limited by its lack of axial load component. The helical gears, on the other hand, generate significant axial forces in the gear mesh. They also exhibit more sliding at the points of tooth contact, adding friction forces. As such, the Helical planetary gearbox is the preferred choice in servo applications. If you're looking for a gearbox to reduce noise and improve efficiency, Helical planetary gearboxes are the right choice.
The main differences between the two types of planetary gears can be found in the design of the two outer rings. The outer ring is also called the sun gear. The two gears mesh together according to their own axes. The outer ring is the planetary gear's carrier. Its weight is proportional to the portion of the ring that is stationary. The carrier sets the gaps between the two gears.
Helical gears have angled teeth and are ideal for applications with high loads. They are also extremely durable and can transfer a high load. A typical Helical gearbox has two pairs of teeth, and this ensures smooth transmission. In addition, the increased contact ratio leads to lower fluctuations in mesh stiffness, which means more load capacity. In terms of price, Helical planetary gears are the most affordable gearbox type.
The outer ring gear drives the inner ring gear and surrounding planetary parts. A wheel drive planetary gearbox may have as much as 332,000 N.m. torque. Another common type of planetary gearbox is wheel drive. It is similar to a hub, but the outer ring gear drives the wheels and the sun gear. They are often combined over a housing to maximize size. One-stage Helical gears can be used in bicycles, while a two-stage planetary gear system can handle up to 113,000 N.m. torque.
The design of a helical planetary geartrain is complicated. It must comply with several constraints. These constraints relate to the geometrical relationship of the planetary geartrains. This study of the possible design space of a Helical geartrain uses geometric layouts. The ring gear, sun, and ring gear have no effect on the ratio of the planetary transmission. Nonetheless, helical geartrains are a good choice for many applications.


Spur gear planetary gearbox
The combination of planetary gears and spur gears in a transmission system is called a planetary or spur gearbox. Both the planetary gear and spur gear have their own characteristics and are used in various kinds of vehicles. They work in a similar way, but are built differently. Here are some important differences between the two types of gears. Listed below are some of the most important differences between them:
Helical gears: As opposed to spur gears, helical gears generate significant axial forces in the gear mesh. They also feature greater sliding contact at the point of tooth contact. The helix angle of a gearbox is generally in the range of 15 to 30 degrees. The higher the helix angle, the more axial forces will be transmitted. The axial force in a helical gearbox is greater than that of a spur gear, which is the reason why helical gears are more efficient.
As you can see, the planetary gearhead has many variations and applications. However, you should take care in selecting the number of teeth for your planetary gear system. A five:1 spur gear drive ratio, for example, means that the sun gear needs to complete five revolutions for every output carrier revolution. To achieve this, you'll want to select a sun gear with 24 teeth, or five mm for each revolution. You'll need to know the metric units of the planetary gearhead for it to be compatible with different types of machines.
Another important feature of a planetary gearbox is that it doesn't require all of the spur gears to rotate around the axis of the drive shaft. Instead, the spur gears' internal teeth are fixed and the drive shaft is in the same direction as the output shaft. If you choose a planetary gearbox with fixed internal teeth, you'll need to make sure that it has enough lubrication.
The other significant difference between a spur gear and a planetary gearbox is the pitch. A planetary gearbox has a high pitch diameter, while a spur gear has low pitch. A spur gear is able to handle higher torques, but isn't as efficient. In addition, its higher torque capability is a big drawback. Its efficiency is similar to that of a spur gear, but it is much less noisy.
Another difference between planetary and spur gear motors is their cost. Planetary gear motors tend to be more expensive than spur gear motors. But spur gears are cheaper to produce, as the gears themselves are smaller and simpler. However, planetary gear motors are more efficient and powerful. They can handle lower torque applications. But each gear carries a fixed load, limiting their torque. A spur gear motor also has fewer internal frictions, so it is often suited for lower torque applications.
Another difference between spur gears and planetary gears is their orientation. Single spur gears are not coaxial gearboxes, so they're not coaxial. On the other hand, a planetary gearbox is coaxial, meaning its input shaft is also coaxial. In addition to this, a planetary gearbox is made of two sets of gear wheels with the same orientation. This gives it the ability to achieve concentricity.
Another difference between spur gears and planetary gears is that a planetary gear has an integer number of teeth. This is important because each gear must mesh with a sun gear or a ring gear. Moreover, each planet must have a corresponding number of teeth. For each planet to mesh with the sun, the teeth must have a certain distance apart from the other. The spacing between planets also matters.
Besides the size, the planetary gear system is also known as epicyclic gearing. A planetary gear system has a sun gear in the center, which serves as the input gear. This gear has at least three driven gears. These gears engage with each other from the inside and form an internal spur gear design. These gear sets are highly durable and able to change ratios. If desired, a planetary gear train can be converted to another ratio, thereby enhancing its efficiency.
Another important difference between a spur gear and a planetary gearbox is the type of teeth. A spur gear has teeth that are parallel to the shaft, while a planetary gear has teeth that are angled. This type of gear is most suitable for low-speed applications, where torque is necessary to move the actuation object. Spur gears also produce noise and can damage gear teeth due to repeated collisions. A spur gear can also slip, preventing torque from reaching the actuation object.



editor by czh 2022-12-17