Product Description
Customized High Torque Right Angle Planetary Gearboxs Coupled with ABB Hydraulic Motor
Product Description
SGR planetary gear motor 
Technical data:
1. Ratio range: 8.1-191
2. Input power: 0.12-270 KW
3. Permit torque rang: ≤ 50000 N. M
4. Output speed: 0.3~205 r/min
5. Structure: Foot-mounted, flange-mounted, shaft-mounted
| | |
| --- | --- |
| Input structure | motor,IEC flange |
| Output speed | solid shaft, hollow shaft with key,with shrink disk |
Characteristic:
1. Adopt optimized design, module combination, right angle output, space reduction
2. High strength and longevity gears
3. Can be combined with various motors, wider ratio range
4. Big output torque, smoothly startup, high efficiency
Production pictures:
———————————————————————————————————————————————
FAQ:
1.Are you a factory or trader ?
We are a professional factory which has 20 years history specialized in gear transmission .
2.MOQ:
Our MOQ is 1pcs. However there is 1 handling cost $150 for the single order which less than $3000.00
3. Warranty
Our warranty is 12months
4. Payment term
100% T/T in advance and LC at sight .
5. Do you accept customization ?
YES.SGR have strong R&D team, we can provide customizable service according to requirements.
6. Packing
Generally we use standard export plywood case to arrange the shipment .
7. Delivery time
In normal ,time of delivery is 30days after receiving the prepayment .
8. What kinds of certification do you use ?
DNV-ISO9001:2008, SGS,CE etc, And new products patent.
9. What kinds of inspection you do before shipment ?
We do temperature test, noise, and oil leak inspection and commissioning before shipment.
10.How do you solve if the production have problem ?
Mostly, we don't need customer send the goods back to us. Because the cost is very high, if there meets a problem,we firstly ask for the pictures for damaged parts. And base on the pictures, we can have a basic idea for the defect reason. Our guarantee is 12 months, if during the guarantee, we can supply repair .  
 
| | |
| --- | --- |
| Application: | Industry |
| Hardness: | Hardened |
| Type: | Planetary Gear |
| Material: | Cast Iron |
| Manipulate Way: | Robotics |
| Changes Way: | Mixed |
Customization:

Available

|

Customized Request
Concept of Coaxial and Parallel Shaft Arrangements in Planetary Gearboxes
In planetary gearboxes, the arrangement of shafts plays a crucial role in determining the gearbox's overall structure and functionality. The two common shaft arrangements are coaxial and parallel configurations:
Coaxial Shaft Arrangement: In a coaxial arrangement, the input shaft and output shaft are positioned along the same axis, resulting in a compact and streamlined design. The planetary gears and other components are aligned concentrically around the central axis, allowing for efficient power transmission and reduced space requirements. Coaxial planetary gearboxes are commonly used in applications where space is limited, and a compact form factor is essential. They are often employed in robotics, automotive systems, and aerospace mechanisms.
Parallel Shaft Arrangement: In a parallel arrangement, the input and output shafts are positioned parallel to each other but on different axes. The planetary gears are aligned in a way that allows the power to be transmitted from the input shaft to the output shaft via a combination of meshing gears. This arrangement allows for a larger gear diameter and higher torque transmission capabilities. Parallel planetary gearboxes are often used in applications requiring high torque and heavy-duty performance, such as industrial machinery, construction equipment, and material handling systems.
The choice between coaxial and parallel shaft arrangements depends on the specific requirements of the application. Coaxial configurations are favored for compactness and efficient power transmission, while parallel configurations excel in handling higher torque and heavy loads. Both arrangements offer distinct advantages and are chosen based on factors like available space, torque demands, load characteristics, and overall system design.
Signs of Wear or Damage in Planetary Gearboxes and Recommended Service
Planetary gearboxes, like any mechanical component, can exhibit signs of wear or damage over time. Recognizing these signs is crucial for timely maintenance to prevent further issues. Here are some common signs of wear or damage in planetary gearboxes:
1. Unusual Noise: Excessive noise, grinding, or whining sounds during operation can indicate worn or misaligned gear teeth. Unusual noise is often a clear indicator that something is wrong within the gearbox.
2. Increased Vibration: Excessive vibration or shaking during operation can result from misalignment, damaged bearings, or worn gears. Vibration can lead to further damage if not addressed promptly.
3. Gear Tooth Wear: Inspect gear teeth for signs of wear, pitting, or chipping. These issues can result from improper lubrication, overload, or other operational factors. Damaged gear teeth can affect the gearbox's efficiency and performance.
4. Oil Leakage: Leakage of gearbox oil or lubricant can indicate a faulty seal or gasket. Oil leakage not only leads to reduced lubrication but can also cause environmental contamination and further damage to the gearbox components.
5. Temperature Increase: A significant rise in operating temperature can suggest increased friction due to wear or inadequate lubrication. Monitoring temperature changes can help identify potential issues early.
6. Reduced Efficiency: If you notice a decrease in performance, such as decreased torque output or inconsistent speed, it could indicate internal damage to the gearbox components.
7. Abnormal Gear Ratios: If the output speed or torque does not match the expected gear ratio, it could be due to gear wear, misalignment, or other issues affecting the gear engagement.
8. Frequent Maintenance Intervals: If you find that you need to service the gearbox more frequently than usual, it could be a sign that the gearbox is experiencing excessive wear or damage.
When to Service: If any of the above signs are observed, it's important to address them promptly. Regular maintenance checks are also recommended to detect potential issues early and prevent more significant problems. Scheduled maintenance should include inspections, lubrication checks, and replacement of worn or damaged components.
It's advisable to consult the gearbox manufacturer's guidelines for recommended service intervals and practices. Regular maintenance can extend the lifespan of the planetary gearbox and ensure it continues to operate efficiently and reliably.
Contribution of Planetary Gearboxes to Efficient Industrial Automation and Robotics
Planetary gearboxes play a crucial role in enhancing the efficiency of industrial automation and robotics systems by offering several advantages:
1. Compact Design: Planetary gearboxes provide high power density and a compact form factor. This is essential in robotics and automation where space is limited and components need to be tightly integrated.
2. High Torque Density: Planetary gearboxes can achieve high torque output in a compact size, allowing robots and automated systems to handle heavy loads and perform demanding tasks efficiently.
3. Precision and Accuracy: The design of planetary gear systems ensures accurate and precise motion control. This is vital in robotics applications where precise positioning and smooth movement are required for tasks such as pick-and-place operations and assembly.
4. Redundancy: Some planetary gearboxes feature multiple stages and redundant configurations. This provides a level of built-in redundancy, enhancing the reliability of automation systems by allowing continued operation even if one stage fails.
5. Efficiency: Planetary gearboxes are designed for high efficiency, minimizing energy losses and ensuring that the power delivered to the output stage is effectively utilized. This efficiency is crucial for reducing energy consumption and optimizing battery life in robotic applications.
6. Speed Control: Planetary gearboxes allow for precise speed control, enabling robots to perform tasks at varying speeds as needed. This flexibility is essential for tasks that require different motion dynamics or speed profiles.
7. Reduction of Motor Loads: Planetary gearboxes can reduce the load on the motor by providing mechanical advantage through gear reduction. This allows smaller, more efficient motors to be used without sacrificing performance.
8. Shock Absorption: The inherent elasticity of gear teeth in planetary gearboxes can help absorb shocks and impacts, protecting the system components and ensuring smooth operation in dynamic environments.
9. Customization: Planetary gearboxes can be tailored to specific application requirements, including gear ratios, output configurations, and mounting options. This adaptability allows for optimal integration into various automation and robotics setups.
10. Maintenance and Durability: High-quality planetary gearboxes are designed for durability and low maintenance. This is especially important in industrial automation and robotics, where continuous operation and minimal downtime are essential.
Overall, planetary gearboxes contribute significantly to the efficient operation of industrial automation and robotics systems by providing the necessary torque, precision, compactness, and reliability required for these dynamic and demanding applications.



editor by CX 2023-11-20
Applicable Industries: Manufacturing Plant, Food & Beverage Factory, Construction works , Energy & Mining, high torque hydraulic gear motor planetary gearbox
Weight (KG): 600
Customized support: OEM, ODM, P serieshydraulic gear motor planetary gearbox
Gearing Arrangement: Planetary
Output Torque: 375~519520Nm(customized)
Input Speed: 600~1500rpm
Output Speed: 1.5~1200rpm(customized)
Pole: 1 2 3 stage
Ratio: 2.8-2000
Housing Material: Cast Iron
Material: 20CrMn
Working temperature: -40~45℃
Application: high torque hydraulic gear motor planetary gearbox for concrete mixer
Process: Carburizing, Nitriding , Grinding
Efficiency: 92%~96%
Mounting Position: Horizontal,Vertical,Flange
Color: Blue,Green,Gray,Red
Packaging Details: sea worthy wooden case for P series high torque hydraulic gear motor planetary gearbox for concrete mixer
Product Overview PROFESSIONAL MANUFACTURE—— SINCE 1995 P series high torque hydraulic gear motor planetary gearbox for concrete mixerChinese electric motor speed reducer is widely used in mining machinery, chemical industry,steel metallurgy, lightindustry,environmental protection, paper making, printing, lifting transport, food industry and so on. Main Series Product: R series helical gear reducer, K series spiral bevel gear reducer, NGW, P series planetary reducer, H B series helical gearbox, Z (ZDY, ZLY, ZSY, and ZFY) serial hard tooth surface cylindrical gear reducer, D (DBY and DCY) serial hard tooth surface cone gear reducer, cycloid reducer, etc. Meanwhile, map sample processing business can be undertaken. FEATURES AT A GLANCE P Series Planetary Gear Box●Adopts modular design, which can be changed and combined according to customer requirements;●Adopts involute planetary gear transmission, uses internal and external meshing and power splitting;●The gears are all treated by carburizing and quenching to obtain a high-hard wear-resistant surface. After heat treatment, the gears are all ground, which reduces noise and improves the efficiency and service life of the whole machine.●Light weight, small volume, large transmission ratio range, high efficiency, stable operation, low noise and strong adaptability. Helical Bevel Gearbox Helical Gear Motor Helical Gear Reducer Working principle of gear reducerWhen the output speed of the motor of the gear reducer is input from the driving shaft, the small gear of the reducer will move. The large gear is linked with the small gear, so the movement of the small gear will drive the movement of the large gear. The number of teeth is more than the number of teeth on the pinion, so the speed of the big gear will be slower than that of the pinion, and then output through the output shaft of the big gear, thus playing the role of output deceleration.Gear reducer application rangeThe gear used in the gear reducer is carbon-quenched and high-strength low-carbon alloy steel, which has a high design and manufacturing process, and also has the characteristics of good foundation and high precision of the tooth surface. Gear reducers are generally used in low-speed and high-torque transmission equipment, it have common applications in the transmission and drive fields of textile, printing and dyeing, light industry, food, metallurgy, mining, petroleum,chemical, construction, transportation, machinery and other industries.The role of gear reducer1. Slow down. Deceleration In industrial production, it is often necessary to use different frequency rates to produce operations.2.Change the torque. The gear reducer achieves the purpose of changing the speed of the equipment by changing the torque. 3. Reduce inertia. The gear reducer will reduce the inertia of the target machine while working. PRODUCT SPECIFICATIONS
| | | | | | |
| --- | --- | --- | --- | --- | --- |
| Size | Type | Transmission Ratio | Type | Transmission Ratio | |
| 9/10/11/12/13/14/15/16/17/18/19/20/21/22/23/24/25/26/27/28/29/30/31/32/33/34 | P2NA/P2NB/P2NC/P2ND | 25/28/31.5/40 | P3NA/P3NB/P3NC/P3ND | 140/160/180/200/225/250/280 | N=CoaxialS=Helical gearL=Bevel gearK=Bevel-helical A=Hollow shaft with shrink discB=Solid shaft with parallel keyC=Hollow shaft with involute splinesD=Solid shaft with involute splines |
| | P2SA/P2SB/P2SC/P2SD | 45/50/56/63/71/80/90/100/112/125 | P3SA/P3SB/P3SC/P3SD | 280/315/355/400/450/500/560/630/710/800/900 | |
| | P2LA/P2LB/P2LC/P2LD | 31.5/40/45/50/56/63/71/80/90/100 | P3KA/P3KB/P3KC/P3KD | 560-4000 | |
| | P2KA/P2KB/P2KC/P2KD | 112/125/140/160/180/200/225/250/320/360/400/450/500/560 | | 560/630/710/800/900/1000/1250/1400/1600/1800/2000/2240/2500/2800/3150/3550/4000 | |
Chinese Gearbox Speed Reducer is a mechanical transmission in many fields of the national economy. The product categories covered by the industry include all kinds of gear reducer, planetary gear reducer and worm reducer, as well as various special transmission devices such as speed increasing device, speed control Devices, including various types of flexible transmission devices, such as compound transmission. Products and services in the field of metallurgy, nonferrous metals, coal, building materials, ships, water conservancy, electricity, construction machinery and petrochemical industries.In all fields of national economy and national defense industry, gearbox reducer products have a wide range of applications. Food light industry, electric machinery, construction machinery, metallurgy machinery, cement machinery, environmental protection machinery, electronic appliances, road construction machinery, water conservancy machinery, chemical machinery, mining machinery, conveyor machinery, building materials machinery, rubber machinery, petroleum machinery and other industries have strong demand of Reducer products. heavy industrial right angle shaft helical gearboxes for conveying machinery. Product packaging Packing AND TransportSea Worth Wooden Case To ensure the transport quality;Support Different Modes of Transportation Shipping , Air Freight, Railway Transportation, Express… Successful Project Chinese Gearbox Speed Reducer is a mechanical transmission in many fields of the national economy. The product categories covered by the industry include all kinds of gear reducer, planetary gear reducer and worm reducer, as well as various special transmission devices such as speed increasing device, speed control Devices, including various types of flexible transmission devices, such as compound transmission. Products and services in the field of metallurgy(metal mills like plate flip machines, ingot pushers, winding machines,cooling bed transfer frames, roller straighteners, roller tables, shears continuous, casting drivers, slabbing mills, wire mills, sheet mills, plate mills), nonferrous metals, coal, building materials, ships, water conservancy(screw pumps, water turbines, centrifugal pumps, raking equipment, aerators, filter presses), electricity, construction machinery, chemical industry (extruders, dough mill, rubber calender, cooling drums, mixers, agitators, toasters, centrifuges), Cranes(slewing gears, luffing gears, travelling gears, hoisting gears), Cane sugar mills, paper machines,cooling towers,dredgers(dumping devices, travelling gears, bucket wheel excavators, cutter heads, traversing gears), conveyors(bucket conveyors, hauling winches, hoist, belt conveyors, goods lifts, apron conveyors, rail travelling gears, escalators), Plate bending machines, cement industry (concrete mixers, breakers, rotary kilns, tube mills, separators, roll crushers) and petrochemical industries.In all fields of national economy and national defense industry, gearbox reducer products have a wide range of applications. Food light industry, electric machinery, construction machinery, metallurgy machinery, cement machinery, environmental protection machinery, electronic appliances, road construction machinery, water conservancy machinery, chemical machinery, mining machinery, conveyor machinery, building materials machinery, rubber machinery, petroleum machinery and other industries have strong demand of Reducer products. ZheJiang factory P series high torque hydraulic gear motor planetary gearbox for concrete mixer. Company Profile Established in 1995 , HangZhou Boji Machinery is a professional manufacturer and exporter that is concerned with the design, development and production of Gearbox Speed Reducer. We are located in HangZhou of ZheJiang Province, with convenient transportation access. With our own brand "TianQi", all of our products comply with international quality standards and are greatly appreciated in a variety of different markets throughout the world.Our company possesses complete machining center, lathe, gear shaping machine, gear milling machine, gear grinding machine and assembling lines. Our well-equipped facilities and excellent quality control throughout all stages of production enables us to guarantee total customer satisfaction.Besides, In 2005,we attained ISO9001 certification. As a result of our high quality products and outstanding customer service, we have gained a global sales network CZPT South America, Saudi Arabia, Vietnam, Pakistan, Philippines, South Africa and other countries and regions.With rich export experience, high quality products, competitive prices, good service and in-time delivery, we certain that we can meet all of your requirement and exceed your expectations. Our feature is bright with new cooperative relationships with companies from all over the world. We look forward to speaking with you to future discuss how we can be of service to you. FAQ 1. Who are we?We are the Factory, with over 25 years of production experience, based in ZheJiang , China, start from 1995,sell to Domestic Market(50.00%),Mid East(10.00%),Southeast Asia(10.00%),Western Europe(5.00%),South America(5.00%),Eastern Europe(5.00%),Eastern Asia(5.00%),North America(3.00%),Africa(2.00%),Southern Europe(2.00%),South Asia(2.00%),Central America(1.00%). 2. Can you customize according to our requirements?Yes, we can design nonstandard products according to customer's drawing and sample.3.What can you buy from us?speed reducer,gearbox,gear motor,pump,crusher4. Why should you buy from us not from other suppliers?Founded in 1995, with over 20 years of production experience and credibility. With professional engineer team, advanced technology production and skilled workers.Specialized in the production of reducer. Map sample processing business can be undertaken.5. What services can we provide?Accepted Delivery Terms: FOB,CFR,CIF,EXW,DDP,DDU,Express Delivery;Accepted Payment Currency:USD,EUR,JPY,CAD,AUD,HKD,GBP,CNY,CHF;Accepted Payment Type: T/T,L/C,Credit Card,PayPal,Western Union,Cash;Language Spoken:English,Chinese,Spanish,Japanese,Portuguese,German,Arabic,French,Russian,Korean,Hindi,Italian
Types, Applications, and Lubrication of Planetary Gearboxes
A Planetary Gearbox is a device that can be used in a variety of applications. Their reduction ratios depend on the number of teeth in each gear. In this article, we will discuss the types, applications, and lubrication of planetary gearboxes. Hopefully, this article will be of help to you. If not, you can check out this article and discover more about this fascinating machine. There are many different types of planetary gearboxes.


Applications of planetary gearboxes
The planetary gearbox is a popular option for applications requiring precise positioning. Applications of the planetary gearbox range from plastic machinery to agricultural equipment, from goods & personnel lifts to industrial robotics. Some of the industries that benefit from this type of gearbox include robotics, intra-logistics, robotics for industrial automation, and medical equipment. Increasing automation is also fueling the growth of the industrial planetary gearbox market in APAC.
The compact design of planetary gears makes them excellent for reducing load inertia and maximizing torque. However, some applications require additional lubrication for sustained performance or high speeds. CZPT uses CZPT in its planetary gearboxes. In addition, lubrication prevents gear wear and minimizes noise and vibration. The planetary gearbox is also easy to install, thanks to its low-mass-inertia design.
Another application of the planetary gearbox is in axles and transfer cases. The planetary gear architecture consists of a sun gear, also called the central gear, and a ring-gear with internal teeth that are concentric to the sun gear. The two gears are connected via a carrier, and the output shaft is positioned on the ring-gear carrier. The gearbox can be configured in a variety of ways, depending on the speed-ratio requirements.
The planetary gear train is similar to that of a solar system. It comprises a sun gear and two or more outer gears, ring gear and carrier assembly. In this configuration, the outer gears are connected via a carrier and a ring gear. The planet gears are in constant mesh with each other, and power applied to one of these members will rotate the whole assembly. They are a very efficient choice for many applications.
Types
There are three types of planetary gearboxes, depending on their performance and efficiency. The basic model is highly efficient and transmits up to 97% of power input. Depending on the speed and torque that need to be transmitted, planetary gearboxes are used in many different applications. A planetary gearbox can reduce the speed of a roller or produce a more precise level of movement. Using a planetary gearbox for your printing press, for example, will maximize your gear transmission ratio.
This market research report analyzes the factors influencing the market for Planetary Gearboxes, as well as their sales and revenues. It also highlights industry trends and details the competitive landscape. It also provides a comprehensive analysis of the Planetary Gearbox industry and its drivers and restraints. It provides detailed information on the market size and future growth prospects. The study also includes an extensive discussion of the competitive landscape, identifying the top companies and key market players.
A planetary gearbox is often used to manufacture complicated machines. These gears are usually made of high-quality steel, which makes them extremely durable. Planetary gearboxes can also be used in the production of heavy machine elements. There are many benefits of a planetary gearbox, including its compactness and low mass inertia. The main advantage of a planetary gearbox is its ability to distribute torque. Compared to a normal gearbox, planetary gearboxes can provide torque that is nearly three times higher than its conventional counterpart.
The three main types of planetary gears are the single-stage, compound, and multi-stage. The general concept of a planetary gear is referred to as a compound planetary gear. This means that planetary gears are made up of one of these three basic structures: a meshed-planet structure, a shaft, and a multi-stage structure. This type of gear has multiple stages and is particularly useful for fast-dynamic laser cutting machines.


Design
A planetary gearbox is similar to a car's transmission. All of its gears must have a certain number of teeth and be spaced equally apart. The teeth of a planet must mesh with the gears of the ring and sun to be functional. The number of teeth needed will depend on the number of planets and their spacing. This equation is a good starting point for designing a gearbox.
The dynamic properties of planetary gears are investigated using a parametric model. The stiffness of the mesh changes as the number of gear tooth pairs in contact varies during the gear rotation. Small disturbances in design realizations cause nonlinear dynamics, which results in noise and vibrations in the gear transmission. A mathematical system describing this process is developed using the basic principles of analytical mechanics. This mathematical model can be used to optimize any planetary gear.
This analysis assumes that the sun gear and planet gears have the same design modulus, which is a fundamental requirement of any mechanical gear. In reality, the ratio of these two gears is 24/16 versus -3/2. This means that a planetary gearbox's output torque is 41.1 times the input torque. Considering this factor, we can make an accurate estimate of the total torque. The planetary gears are mounted face-to-face and connected to an electric motor.
A planetary gear set has to have a certain number of teeth that are odd or even. One way to overcome this issue is to double the number of teeth on the sun gear and the annulus gear. This will also solve irregularities. Another way to design a planetary gear set is to use the appropriate diametral pitch and module. There are many planetary gear sets available on the market, so it pays to understand the differences.
Lubrication
Lubrication for Planetary Gearboxes is important for the smooth functioning of the gear. Planetary gears are subjected to high levels of friction and heat, so they require regular lubrication. The gear housing is designed to dissipate heat away from the gear, but heat can still enter the gear, which can result in a poor lubrication condition. The best lubrication solution is synthetic oil, and the gear should be refilled with a minimum of 30 percent oil.
When lubricating a planetary gearbox, it is important to note that hydraulic oil is not suitable for planetary gearboxes, which cost over $1500. Hydraulic oil does not have the same viscosity and behavior with temperature fluctuations, making it less effective. The planetary gearbox may also overheat if a hose is not provided for case draining. A case drain hose is essential to prevent this from happening, because hot oil can cause overheating of the gearbox and damage to the gears.
Oil delivery conduits are positioned between each pair of planet gears. Each oil delivery conduit directs fresh oil toward the sun gear and the planet gear. The oil then disperses and exits from the gear train with considerable tangential velocity. The oil is redirected into a collection channel (56). The preferred embodiment uses herringbone gears, which pump oil axially outward into the channels.
The best way to choose the right type of lubrication is to consider its viscosity. Too high a viscosity will prevent the lubricant from flowing properly, which will cause metal-to-metal contact. The oil must also be compatible with the gearbox temperature. A suitable viscosity will increase the efficiency of the gearbox and prevent downtime. A reliable gearbox will ultimately result in higher profits and fewer costs.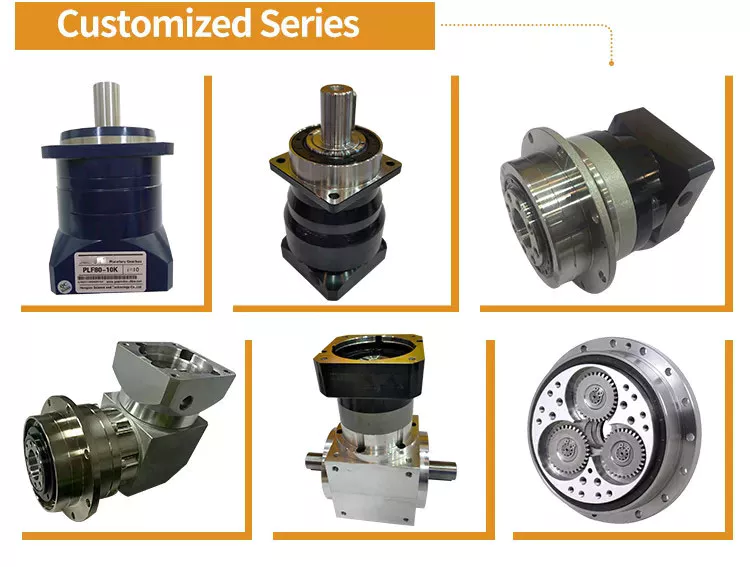 Applications
This report examines the Industrial Planetary Gearbox Market and its current trends. It identifies the pre and post-COVID-19 effects of the industry. It outlines the advantages and disadvantages of the industrial planetary gearbox market. The report also explains the diverse financing resources and business models of the market. It includes the key players in the industry. Hence, it is essential to read this report carefully.
The report includes analysis and forecasts of the global market for planetary gearbox. It includes the product introductions, key business factors, regional and type segments, and end-users. It covers the sales and revenue of the market for each application field. The report also includes the regional and country-level market data. It also focuses on the market share of the key companies operating in the industry. It covers the competitive scenario in the global planetary gearbox market.
Another popular application for planetary gearboxes is in the toy industry. It is possible to design toys that look stunning with planetary gear systems. In addition to toys, clock makers also benefit from the planetary arrangement. In addition to producing a good-looking clock, this gearbox can reduce inertia and improve its efficiency. The planetary gearbox is easy to maintain, which makes it a good choice for clock applications.
In addition to traditional gear reductions, planetary gears are also used for 3D printing. Their huge gear ratio makes 3D printing easier. Furthermore, planetary gears are used to drive stepper motors, which turn much faster and produce a desired output. There are numerous industrial uses for planetary gearboxes. This article has explored a few of the most common ones. And don't forget to explore their uses.