Product Description
Product Description
Here is our advantages when compare to similar products from China:
1. Large output torque
2. Safe, reliable, economical, and durable
3. Stable transmission, quiet operation
4. High modularization design, may equip with various outer power inputs conveniently. The same machine type may equip with various power motors. It is easy to realize the combination and junction between every machine type
5. Form of installation: The position to be installed is not limited
6. High strength, compact the box body of high strength cast iron, gear and gear shaft adopt the gas carbonization, quenching, and fine grinding process, therefore the bearing capacity of unit volume is high
7. Long life: Under the condition of the correct type chosen(including choosing suitable operation parament ) normal operation and maintenance, the life of the main parts speed reducer(except wearing parts)should not be less than 20000 hours
8. Low noise: Because the main parts of the speed reducer are processed, and tested critically, therefore the noise of the speed reducer is low
Product Specifications
ITEM
HN-RC61T
Ratio
1:1/1:1.21 /1:1.46 /1:1.93
Teeth
16/16 17/14 19/13 27/14
Module
7.0/7.0/7.0/5.5
Power
60
Rated Input
540rpm
Input/Output
Description
1 3/8Z6 /1 3/8Z6
Weight(N.W)
33.5Kg
 The gearbox is used for lawn mower transmission, our normal standard from 20 HP-150HP,This series gearbox is self-developed. With its characteristics of high universality, simple structure, good performance, etc, it is widely used in garden machines and other agricultural machines.if you have a rotary cutter, lawn mower, or other lawn machinery. Agri supply's lawn mower and rotary cutter experts can help you solve any problem. From rotating blades to gearboxes, Agri supply provides the components you need for your lawn mower. Let us help you keep your property in the best condition.Advanced technics, strong self-development power, ability to produce new type gearbox according to customer's design drawings.
Packaging & Shipping
Company Profile
HangZhou Hanon Technology Co.,ltd is a modern enterprise specilizing in the development,production,sales and services of Agricultural Parts like PTO shaft and Gearboxes and Hydraulic parts like  Cylinder , Valve ,Gearpump and motor etc..
We adhere to the principle of " High Quality, Customers'Satisfaction", using advanced technology and equipments to ensure all the technical standards of transmission .We follow the principle of people first , trying our best to set up a pleasant surroundings and platform of performance for each employee. So everyone can be self-consciously active to join Hanon Machinery.
FAQ
1.WHAT'S THE PAYMENT TERM?
When we quote for you,we will confirm with you the way of transaction,FOB,CIFetc.<br> For mass production goods, you need to pay 30% deposit before producing and70% balance against copy of documents.The most common way is by T/T.  
2.HOW TO DELIVER THE GOODS TO US?
Usually we will ship the goods to you by sea.
3.How long is your delivery time and shipment?
30-45days
| | |
| --- | --- |
| Type: | Lawn Mower Gearbox |
| Usage: | Agricultural Products Processing, Farmland Infrastructure, Tillage, Harvester, Planting and Fertilization, Grain Threshing, Cleaning and Drying, Agricultural Machinery |
| Material: | 20 Crmnti |
| Power Source: | Agricultural Gearbox |
| Weight: | 22-49kg |
| After-sales Service: | Online Support |
Samples:

US$ 30/Piece

1 Piece(Min.Order)

|
Request Sample
Customization:

Available

|

Customized Request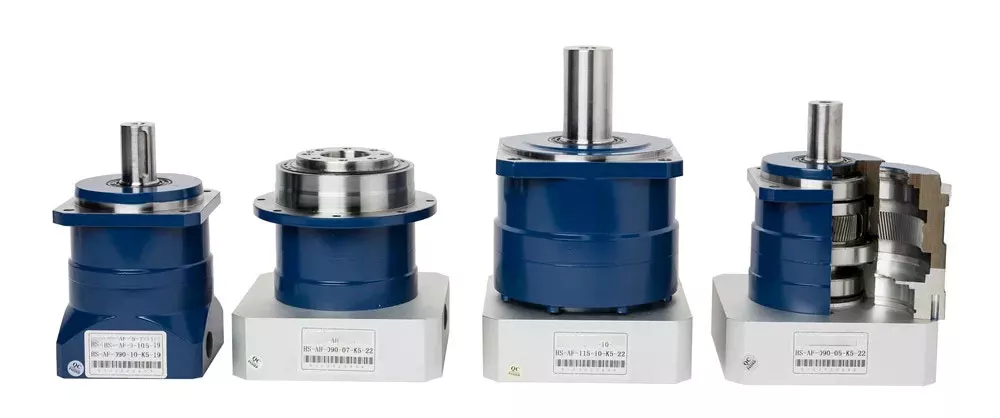 The Basics of a Planetary Gearbox
The basic model of a planetary gearbox is a highly efficient transmission that transmits nearly ninety percent of the power it receives. The basic planetary gearbox comes in three basic types: Inline, Helical, and Spur. Below, we will discuss the differences between each of them and which one is better for your needs. A planetary gearbox is an important part of any engine and may be the perfect choice for your vehicle.
Inline planetary gearbox
An inline planetary gearbox has an inline arrangement of gears that enables the transfer of power. Its design makes it stable and reliable, and the space and weight-saving benefits make it a popular choice for many applications. Planetary gearboxes have low inertia, high torque, and a wide range of reduction ratios, which make them a versatile choice for many industries. To find out more about this type of gearbox, read about its construction and specifications.
A planetary gearbox is composed of two parts: a sun gear (also called the central or input gear), and two planet gears (also called outer gears). These gears are connected to each other via a carrier. In order to get the best performance from your gearbox, it's important to find a model with the features and benefits required for your application. Also, be sure to check out the delivery time, global availability, and customer service of your selected constructor. A few constructors are faster than others and have the ability to respond quickly, while others can deliver every single planetary gearbox out of stock.
Whether you're using an inline planetary gearbox for your car's transmission, or you're building a new machine, it's important to choose the right size for your application. The most common ratio is five:1, but an inline gearbox can be as high as 1000:1! The torque range is between 250-950 lb-in for continuous torque, and up to 5800 lb-in for yield torque. Some companies even offer custom shafts if you need them to fit a specific application.
Inline planetary gearboxes have a high ratio of helical rotation and are useful for applications where space is limited. Their low-backlash design allows them to handle high torques and high accelerations without backlash. Despite their compact size, planetary gear systems also have high single-stage reduction ratios, a feature that makes them ideal for a variety of industrial applications. They can also be connected for high reduction ratios.
An inline planetary gearbox can be used in many applications, from small tools to heavy industrial machinery. Its basic design includes three components: an input gear pair, an output gear pair, and a stationary position. Some planetary gearbox designs also include additional gear sets that can provide a slight offset between input and output. A planetary gearbox may also contain multiple bearings, which make the assembly more robust and reliable.
Inline planetary gear reducers are commonly used in industrial settings to slow down an electric motor. They are able to multiply torque, which means they can reduce the input speed to a level where the mechanical devices inside the motor can function properly. This type of gear reducer also has a low clearance, which makes it ideal for machines with high torque. However, you should consider the amount of torque required in your application before you make a purchase.


Helical planetary gearbox
A helical planetary gearbox is a type of mechanical system. The gears are connected by joints to the carrier that holds the planets stationary. The sun gear serves as an input to the other gears, and the planet gears rotate at a rate that depends on the number of teeth in each gear. The ratio between these gears is -Ns/Np, and the number of teeth in the ring is N r, N s, and N p.
Another type of planetary gearbox uses multiple helical axes to distribute the load. This design also offers high stiffness and low backlash, which is important for applications involving frequent start-stop cycles and rotational direction changes. It also features a compact design and low mass inertia. A helical planetary gearbox can be used for a wide range of applications. Listed below are some of the benefits of helical gear technology.
The basic design of a helical planetary gear is based on the principle of stepping planets. This concept eliminates the need for timing marks and restrictive assembly conditions. The planetary gear's helical shape can be modified to achieve a greater transmission ratio in an equal or smaller volume. For example, a 50-T ring gear will yield the same effect as a 100-T ring gear.
In addition to the helical axis, a helical planetary gearbox also has a wide variety of secondary features that are critical to torque transmission. For instance, compact needle roller bearings are appropriate for a helical planetary gearbox because of their low-profile design and small space. However, a tapered roller bearing is better suited to handling high axial forces. In general, a helical planetary gearbox will have a higher efficiency rate and lower noise levels.
A helical planetary gearbox will have a number of components that can vary in size and shape. They will include a sun gear and many planetary parts. The central sun gear will take a low-torque input and will run multiple external gears to increase the torque and speed. This basic model of a planetary gearbox is highly efficient, transferring 97% of the power input. There are three main types of planetary gearboxes: the cylindrical planetary gearbox, the helical planetary gearbox, and the helical wormwheel.
The CZPT is a good example of an entry-level helical planetary gearbox. It is extremely reliable and aimed at providing torque in quiet applications with high precision. The Access series is another option, which is designed to meet the needs of the low-backlash planetary gearbox market. It features helical planetary gears with five to eight arc-minutes backlash, and is built on a monobloc housing.
A helical planetary gearbox is widely used in 3D printing. They are lightweight and can provide a high gear ratio. In addition to their low weight and high efficiency, some people have installed them into 3D printers to improve the accuracy of their designs. And in addition to 3D printing, helical gears are used in many industrial applications. If you're thinking about purchasing one, you should know what the benefits are.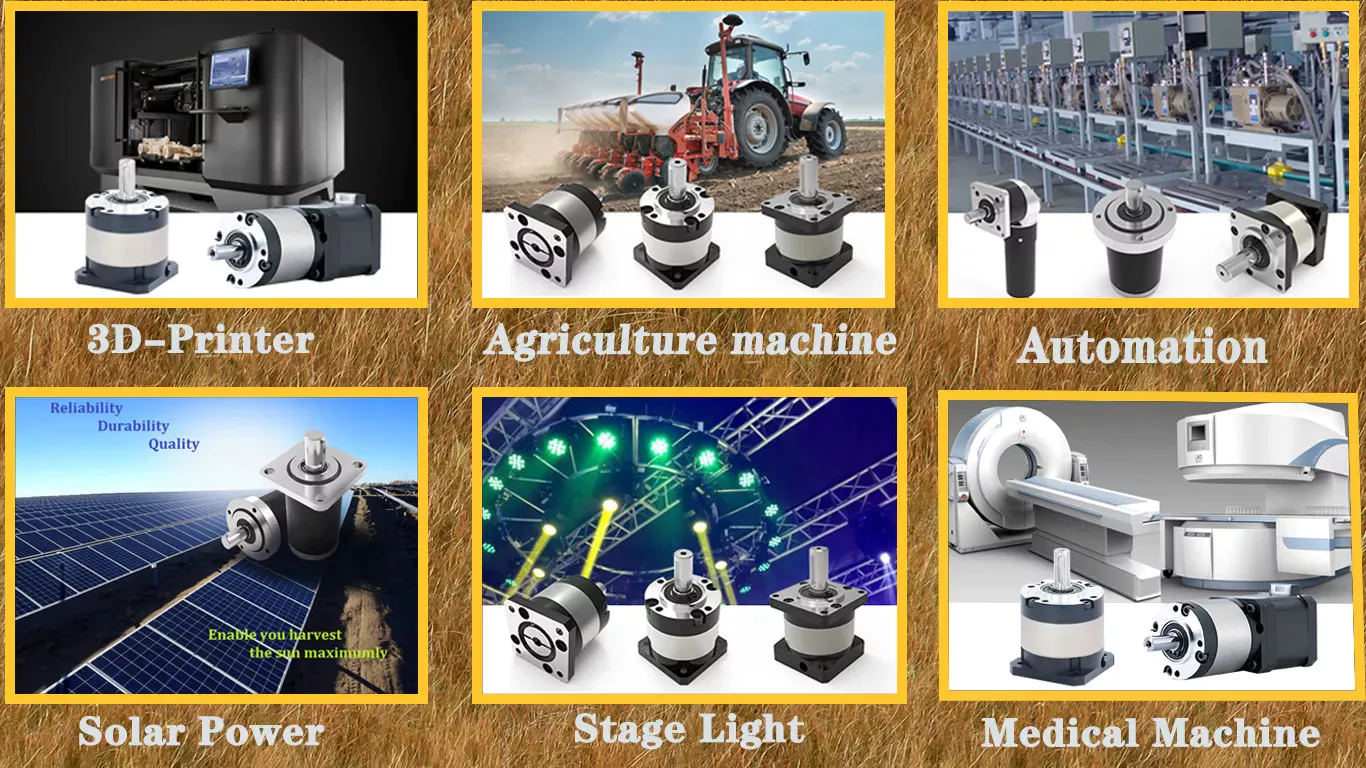 Spur planetary gearbox
There are many advantages to a spur planetary gearbox, from its compact design and low cost to its unmatched power transmission capacity per unit volume. Planetary gears have high efficiency per stage and can achieve up to 95% efficiency, depending on the ratio. Planet gears are mounted on a joint carrier, and the output rotation speed is slower than the drive rotation speed, which leads to increased torque. The higher the gear wheels, the more torque the unit can produce.
A spur planetary gearbox incorporates multiple other gear sets that must have helical teeth. These other gear sets must be helical, and the motor must be aligned with the driven parts. The spur gears are the most efficient type of planetary gear, as their teeth are symmetrical, which means no axial forces are generated. The difference between a spur and a planetary gearbox is its shape.
The right angle spur planetary gearbox is a versatile design with a spiral bevel gear that provides superior smoothness and quiet operation. This gearhead is case-hardened and ground to increase its efficiency. These gears can be purchased in 3-100 ratios. Spur planetary gearboxes can also have ISO rotary flanges, keyed shafts, DIN splines, or hollow compression connections.
A spur planetary gearbox utilizes spur gears around the circumference of the mechanism. The spur gears rotate between gears that have internal and external teeth. Because of this, the angular velocity of the spur gear differential carrier is the average of the ring gears and sun gears. A spur gearbox can also be considered a compound planetary gear. It is typically used for servo applications. Unlike spur gears, helical planetary gears are easier to maintain and have lower noise levels.
The most notable difference between a spur planetary gearbox and a planetary gearhead is the lubrication of the pinion and the spur gear head. A spur gear head is less complex, but cannot handle the same amount of load as a planetary gearhead. Both types can achieve the same backlash, but a planetary gearhead has better lubrication retention than a spur gear. It can run at higher speeds without excessive lubrication, while a spur gear drive is more efficient at low speeds. The reduction ratio of a planetary gearhead is near unity while that of a planetary gear head is many thousand to one.
A planetary gearbox has many applications. Plastic machinery, goods & personnel lifts, and machine tools are all prime examples of these types of gearing systems. Other industries that use these gears include wind turbines and sugar crystallizers, as well as steel and sugar mills. And of course, the use of planetary gears is not limited to these industries. It is used in many different ways, including slewing drives, mill drive, and derrick & dockyard cranes



editor by CX 2023-11-10
Solution Description
Gear Materials
20CrMnTi/20CrMnMo for your selection
CASTINGS Resources
Grey solid iron HT250 according to standard GB/T 1348-2009
Ductile iron QT450-10 according to common GB/T 1348-2009
Forged steel ZG310-570 in accordance to standard GB/T 5613-2014
SHAFTS Components
40Cr,45#,20CrMnTi,20CrMnMo for your choice in accordance to your ask for.
Electrical power
To make sure the appropriate use of the solution we recommand to shell out attention to the technical specs talked about on our technological
sheet.Take into account also the input rotation speed,the electricity input and the transmission ratios.The place the rotation or other working
problems are distinct,please speak to LongQuan complex department.
With the compact structure but effective design and style, proper angle planetary gearbox is perfect selection for motion management purposes whereby the energy flow needs to be redirected. So it can assist consumers to save the operating expense and boost the transmission effectiveness. The enter flange proportions of appropriate angle gearbox is available to be tailored, for that reason, it is appropriate with any makes of the servo motors, stepper motors and brushless DC motors.
LUBRICATION
The reducer is normally equipped without lubricant.The suggested amount of lubricant is indicated on our catalogue and the
very first changed have to be done right after fifty-60 several hours of running,then replaced after 600-800 operating several hours.
The emptying of the gearbox ought to be manufactured instantly following the working,with the oil nonetheless sizzling,in buy to keep away from the deposition
of sludge.Check out usually the oil amount and best up the oil whenever needed.
US $20-950




/ Piece




|

10 Pieces



(Min. Order)

###
| | |
| --- | --- |
| Application: | Motor, Electric Cars, Agricultural Machinery, Car |
| Function: | Speed Changing |
| Layout: | Three-Ring |
| Hardness: | Hardened Tooth Surface |
| Installation: | Oscillating Base Type |
| Type: | Planetary Gear Box |
###
Samples:

US$ 9999/Piece

1 Piece(Min.Order)
US $20-950




/ Piece




|

10 Pieces



(Min. Order)

###
| | |
| --- | --- |
| Application: | Motor, Electric Cars, Agricultural Machinery, Car |
| Function: | Speed Changing |
| Layout: | Three-Ring |
| Hardness: | Hardened Tooth Surface |
| Installation: | Oscillating Base Type |
| Type: | Planetary Gear Box |
###
Samples:

US$ 9999/Piece

1 Piece(Min.Order)
Types, Applications, and Lubrication of Planetary Gearboxes
A Planetary Gearbox is a device that can be used in a variety of applications. Their reduction ratios depend on the number of teeth in each gear. In this article, we will discuss the types, applications, and lubrication of planetary gearboxes. Hopefully, this article will be of help to you. If not, you can check out this article and discover more about this fascinating machine. There are many different types of planetary gearboxes.


Applications of planetary gearboxes
The planetary gearbox is a popular option for applications requiring precise positioning. Applications of the planetary gearbox range from plastic machinery to agricultural equipment, from goods & personnel lifts to industrial robotics. Some of the industries that benefit from this type of gearbox include robotics, intra-logistics, robotics for industrial automation, and medical equipment. Increasing automation is also fueling the growth of the industrial planetary gearbox market in APAC.
The compact design of planetary gears makes them excellent for reducing load inertia and maximizing torque. However, some applications require additional lubrication for sustained performance or high speeds. CZPT uses CZPT in its planetary gearboxes. In addition, lubrication prevents gear wear and minimizes noise and vibration. The planetary gearbox is also easy to install, thanks to its low-mass-inertia design.
Another application of the planetary gearbox is in axles and transfer cases. The planetary gear architecture consists of a sun gear, also called the central gear, and a ring-gear with internal teeth that are concentric to the sun gear. The two gears are connected via a carrier, and the output shaft is positioned on the ring-gear carrier. The gearbox can be configured in a variety of ways, depending on the speed-ratio requirements.
The planetary gear train is similar to that of a solar system. It comprises a sun gear and two or more outer gears, ring gear and carrier assembly. In this configuration, the outer gears are connected via a carrier and a ring gear. The planet gears are in constant mesh with each other, and power applied to one of these members will rotate the whole assembly. They are a very efficient choice for many applications.
Types
There are three types of planetary gearboxes, depending on their performance and efficiency. The basic model is highly efficient and transmits up to 97% of power input. Depending on the speed and torque that need to be transmitted, planetary gearboxes are used in many different applications. A planetary gearbox can reduce the speed of a roller or produce a more precise level of movement. Using a planetary gearbox for your printing press, for example, will maximize your gear transmission ratio.
This market research report analyzes the factors influencing the market for Planetary Gearboxes, as well as their sales and revenues. It also highlights industry trends and details the competitive landscape. It also provides a comprehensive analysis of the Planetary Gearbox industry and its drivers and restraints. It provides detailed information on the market size and future growth prospects. The study also includes an extensive discussion of the competitive landscape, identifying the top companies and key market players.
A planetary gearbox is often used to manufacture complicated machines. These gears are usually made of high-quality steel, which makes them extremely durable. Planetary gearboxes can also be used in the production of heavy machine elements. There are many benefits of a planetary gearbox, including its compactness and low mass inertia. The main advantage of a planetary gearbox is its ability to distribute torque. Compared to a normal gearbox, planetary gearboxes can provide torque that is nearly three times higher than its conventional counterpart.
The three main types of planetary gears are the single-stage, compound, and multi-stage. The general concept of a planetary gear is referred to as a compound planetary gear. This means that planetary gears are made up of one of these three basic structures: a meshed-planet structure, a shaft, and a multi-stage structure. This type of gear has multiple stages and is particularly useful for fast-dynamic laser cutting machines.


Design
A planetary gearbox is similar to a car's transmission. All of its gears must have a certain number of teeth and be spaced equally apart. The teeth of a planet must mesh with the gears of the ring and sun to be functional. The number of teeth needed will depend on the number of planets and their spacing. This equation is a good starting point for designing a gearbox.
The dynamic properties of planetary gears are investigated using a parametric model. The stiffness of the mesh changes as the number of gear tooth pairs in contact varies during the gear rotation. Small disturbances in design realizations cause nonlinear dynamics, which results in noise and vibrations in the gear transmission. A mathematical system describing this process is developed using the basic principles of analytical mechanics. This mathematical model can be used to optimize any planetary gear.
This analysis assumes that the sun gear and planet gears have the same design modulus, which is a fundamental requirement of any mechanical gear. In reality, the ratio of these two gears is 24/16 versus -3/2. This means that a planetary gearbox's output torque is 41.1 times the input torque. Considering this factor, we can make an accurate estimate of the total torque. The planetary gears are mounted face-to-face and connected to an electric motor.
A planetary gear set has to have a certain number of teeth that are odd or even. One way to overcome this issue is to double the number of teeth on the sun gear and the annulus gear. This will also solve irregularities. Another way to design a planetary gear set is to use the appropriate diametral pitch and module. There are many planetary gear sets available on the market, so it pays to understand the differences.
Lubrication
Lubrication for Planetary Gearboxes is important for the smooth functioning of the gear. Planetary gears are subjected to high levels of friction and heat, so they require regular lubrication. The gear housing is designed to dissipate heat away from the gear, but heat can still enter the gear, which can result in a poor lubrication condition. The best lubrication solution is synthetic oil, and the gear should be refilled with a minimum of 30 percent oil.
When lubricating a planetary gearbox, it is important to note that hydraulic oil is not suitable for planetary gearboxes, which cost over $1500. Hydraulic oil does not have the same viscosity and behavior with temperature fluctuations, making it less effective. The planetary gearbox may also overheat if a hose is not provided for case draining. A case drain hose is essential to prevent this from happening, because hot oil can cause overheating of the gearbox and damage to the gears.
Oil delivery conduits are positioned between each pair of planet gears. Each oil delivery conduit directs fresh oil toward the sun gear and the planet gear. The oil then disperses and exits from the gear train with considerable tangential velocity. The oil is redirected into a collection channel (56). The preferred embodiment uses herringbone gears, which pump oil axially outward into the channels.
The best way to choose the right type of lubrication is to consider its viscosity. Too high a viscosity will prevent the lubricant from flowing properly, which will cause metal-to-metal contact. The oil must also be compatible with the gearbox temperature. A suitable viscosity will increase the efficiency of the gearbox and prevent downtime. A reliable gearbox will ultimately result in higher profits and fewer costs.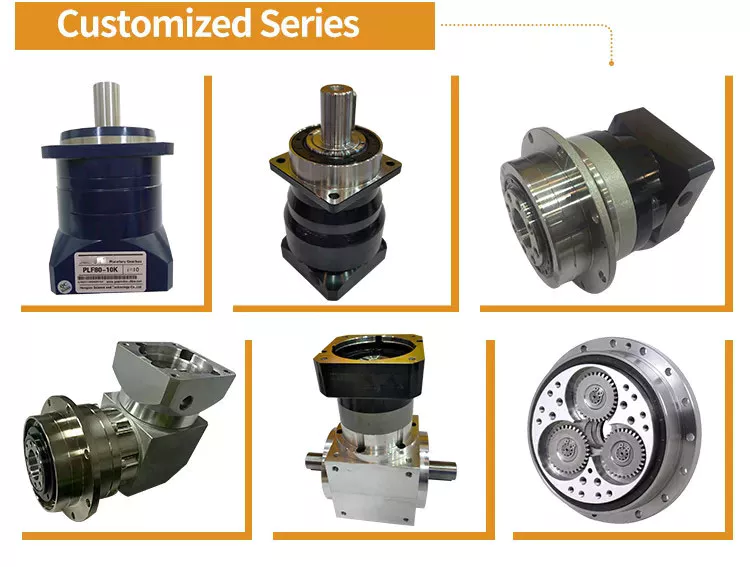 Applications
This report examines the Industrial Planetary Gearbox Market and its current trends. It identifies the pre and post-COVID-19 effects of the industry. It outlines the advantages and disadvantages of the industrial planetary gearbox market. The report also explains the diverse financing resources and business models of the market. It includes the key players in the industry. Hence, it is essential to read this report carefully.
The report includes analysis and forecasts of the global market for planetary gearbox. It includes the product introductions, key business factors, regional and type segments, and end-users. It covers the sales and revenue of the market for each application field. The report also includes the regional and country-level market data. It also focuses on the market share of the key companies operating in the industry. It covers the competitive scenario in the global planetary gearbox market.
Another popular application for planetary gearboxes is in the toy industry. It is possible to design toys that look stunning with planetary gear systems. In addition to toys, clock makers also benefit from the planetary arrangement. In addition to producing a good-looking clock, this gearbox can reduce inertia and improve its efficiency. The planetary gearbox is easy to maintain, which makes it a good choice for clock applications.
In addition to traditional gear reductions, planetary gears are also used for 3D printing. Their huge gear ratio makes 3D printing easier. Furthermore, planetary gears are used to drive stepper motors, which turn much faster and produce a desired output. There are numerous industrial uses for planetary gearboxes. This article has explored a few of the most common ones. And don't forget to explore their uses.



editor by czh 2022-12-24