Product Description
Customized High Torque Right Angle Planetary Gearboxs Coupled with ABB Hydraulic Motor
Product Description
SGR planetary gear motor 
Technical data:
1. Ratio range: 8.1-191
2. Input power: 0.12-270 KW
3. Permit torque rang: ≤ 50000 N. M
4. Output speed: 0.3~205 r/min
5. Structure: Foot-mounted, flange-mounted, shaft-mounted
| | |
| --- | --- |
| Input structure | motor,IEC flange |
| Output speed | solid shaft, hollow shaft with key,with shrink disk |
Characteristic:
1. Adopt optimized design, module combination, right angle output, space reduction
2. High strength and longevity gears
3. Can be combined with various motors, wider ratio range
4. Big output torque, smoothly startup, high efficiency
Production pictures:
———————————————————————————————————————————————
FAQ:
1.Are you a factory or trader ?
We are a professional factory which has 20 years history specialized in gear transmission .
2.MOQ:
Our MOQ is 1pcs. However there is 1 handling cost $150 for the single order which less than $3000.00
3. Warranty
Our warranty is 12months
4. Payment term
100% T/T in advance and LC at sight .
5. Do you accept customization ?
YES.SGR have strong R&D team, we can provide customizable service according to requirements.
6. Packing
Generally we use standard export plywood case to arrange the shipment .
7. Delivery time
In normal ,time of delivery is 30days after receiving the prepayment .
8. What kinds of certification do you use ?
DNV-ISO9001:2008, SGS,CE etc, And new products patent.
9. What kinds of inspection you do before shipment ?
We do temperature test, noise, and oil leak inspection and commissioning before shipment.
10.How do you solve if the production have problem ?
Mostly, we don't need customer send the goods back to us. Because the cost is very high, if there meets a problem,we firstly ask for the pictures for damaged parts. And base on the pictures, we can have a basic idea for the defect reason. Our guarantee is 12 months, if during the guarantee, we can supply repair .  
 
| | |
| --- | --- |
| Application: | Industry |
| Hardness: | Hardened |
| Type: | Planetary Gear |
| Material: | Cast Iron |
| Manipulate Way: | Robotics |
| Changes Way: | Mixed |
Customization:

Available

|

Customized Request
Concept of Coaxial and Parallel Shaft Arrangements in Planetary Gearboxes
In planetary gearboxes, the arrangement of shafts plays a crucial role in determining the gearbox's overall structure and functionality. The two common shaft arrangements are coaxial and parallel configurations:
Coaxial Shaft Arrangement: In a coaxial arrangement, the input shaft and output shaft are positioned along the same axis, resulting in a compact and streamlined design. The planetary gears and other components are aligned concentrically around the central axis, allowing for efficient power transmission and reduced space requirements. Coaxial planetary gearboxes are commonly used in applications where space is limited, and a compact form factor is essential. They are often employed in robotics, automotive systems, and aerospace mechanisms.
Parallel Shaft Arrangement: In a parallel arrangement, the input and output shafts are positioned parallel to each other but on different axes. The planetary gears are aligned in a way that allows the power to be transmitted from the input shaft to the output shaft via a combination of meshing gears. This arrangement allows for a larger gear diameter and higher torque transmission capabilities. Parallel planetary gearboxes are often used in applications requiring high torque and heavy-duty performance, such as industrial machinery, construction equipment, and material handling systems.
The choice between coaxial and parallel shaft arrangements depends on the specific requirements of the application. Coaxial configurations are favored for compactness and efficient power transmission, while parallel configurations excel in handling higher torque and heavy loads. Both arrangements offer distinct advantages and are chosen based on factors like available space, torque demands, load characteristics, and overall system design.
Signs of Wear or Damage in Planetary Gearboxes and Recommended Service
Planetary gearboxes, like any mechanical component, can exhibit signs of wear or damage over time. Recognizing these signs is crucial for timely maintenance to prevent further issues. Here are some common signs of wear or damage in planetary gearboxes:
1. Unusual Noise: Excessive noise, grinding, or whining sounds during operation can indicate worn or misaligned gear teeth. Unusual noise is often a clear indicator that something is wrong within the gearbox.
2. Increased Vibration: Excessive vibration or shaking during operation can result from misalignment, damaged bearings, or worn gears. Vibration can lead to further damage if not addressed promptly.
3. Gear Tooth Wear: Inspect gear teeth for signs of wear, pitting, or chipping. These issues can result from improper lubrication, overload, or other operational factors. Damaged gear teeth can affect the gearbox's efficiency and performance.
4. Oil Leakage: Leakage of gearbox oil or lubricant can indicate a faulty seal or gasket. Oil leakage not only leads to reduced lubrication but can also cause environmental contamination and further damage to the gearbox components.
5. Temperature Increase: A significant rise in operating temperature can suggest increased friction due to wear or inadequate lubrication. Monitoring temperature changes can help identify potential issues early.
6. Reduced Efficiency: If you notice a decrease in performance, such as decreased torque output or inconsistent speed, it could indicate internal damage to the gearbox components.
7. Abnormal Gear Ratios: If the output speed or torque does not match the expected gear ratio, it could be due to gear wear, misalignment, or other issues affecting the gear engagement.
8. Frequent Maintenance Intervals: If you find that you need to service the gearbox more frequently than usual, it could be a sign that the gearbox is experiencing excessive wear or damage.
When to Service: If any of the above signs are observed, it's important to address them promptly. Regular maintenance checks are also recommended to detect potential issues early and prevent more significant problems. Scheduled maintenance should include inspections, lubrication checks, and replacement of worn or damaged components.
It's advisable to consult the gearbox manufacturer's guidelines for recommended service intervals and practices. Regular maintenance can extend the lifespan of the planetary gearbox and ensure it continues to operate efficiently and reliably.
Contribution of Planetary Gearboxes to Efficient Industrial Automation and Robotics
Planetary gearboxes play a crucial role in enhancing the efficiency of industrial automation and robotics systems by offering several advantages:
1. Compact Design: Planetary gearboxes provide high power density and a compact form factor. This is essential in robotics and automation where space is limited and components need to be tightly integrated.
2. High Torque Density: Planetary gearboxes can achieve high torque output in a compact size, allowing robots and automated systems to handle heavy loads and perform demanding tasks efficiently.
3. Precision and Accuracy: The design of planetary gear systems ensures accurate and precise motion control. This is vital in robotics applications where precise positioning and smooth movement are required for tasks such as pick-and-place operations and assembly.
4. Redundancy: Some planetary gearboxes feature multiple stages and redundant configurations. This provides a level of built-in redundancy, enhancing the reliability of automation systems by allowing continued operation even if one stage fails.
5. Efficiency: Planetary gearboxes are designed for high efficiency, minimizing energy losses and ensuring that the power delivered to the output stage is effectively utilized. This efficiency is crucial for reducing energy consumption and optimizing battery life in robotic applications.
6. Speed Control: Planetary gearboxes allow for precise speed control, enabling robots to perform tasks at varying speeds as needed. This flexibility is essential for tasks that require different motion dynamics or speed profiles.
7. Reduction of Motor Loads: Planetary gearboxes can reduce the load on the motor by providing mechanical advantage through gear reduction. This allows smaller, more efficient motors to be used without sacrificing performance.
8. Shock Absorption: The inherent elasticity of gear teeth in planetary gearboxes can help absorb shocks and impacts, protecting the system components and ensuring smooth operation in dynamic environments.
9. Customization: Planetary gearboxes can be tailored to specific application requirements, including gear ratios, output configurations, and mounting options. This adaptability allows for optimal integration into various automation and robotics setups.
10. Maintenance and Durability: High-quality planetary gearboxes are designed for durability and low maintenance. This is especially important in industrial automation and robotics, where continuous operation and minimal downtime are essential.
Overall, planetary gearboxes contribute significantly to the efficient operation of industrial automation and robotics systems by providing the necessary torque, precision, compactness, and reliability required for these dynamic and demanding applications.



editor by CX 2023-11-20
Warranty: 1 yr
Applicable Industries: Production Plant, Food & Beverage Factory, Energy & Mining, Lodges, Garment Stores, Creating Substance Shops, Machinery Fix Outlets, Farms, Restaurant, House Use, Retail, Meals Shop, Printing Outlets, Design works , Meals & Beverage Shops, Other, Advertising and marketing Firm, BL3630 China Producer brushless motor reduced rpm planetary gearbox dc motor Other
Weight (KG): 2.5 KG
Personalized assist: OEM, ODM
Gearing Arrangement: Cycloidal
Output Torque: 50~6000Nm, 19-91.3N.M
Enter Speed: 300-1800Rpm, 3000 RPM
Output Speed: 5–65 r/min, 37-one thousand RPM
Certification: ISO9001
Product Title: Planetary Gear Velocity Reducer Reduction Gearbox
Application: Robotic
Ratio: 3:1-81:1
Keywords: Planetary Gearbox
Packaging Specifics: Conservation:anti rust oiler inside of and outdoors surface area,plastic caps in equally ends.Package deal:bundle with metal strip and knitting strip,or wooden scenario.
Port: ZheJiang
Particulars Pictures 1. Use Ansys Engineering To Execute Finite Aspect Evaluation On The Strength Of The Gears, And At The Same Time, Trim The Tooth Profile And Lead Of The Helical Tooth Surface To Reduce The Impact And Sounds In the course of Equipment Meshing And Increase The Support Existence Of The Equipment Prepare.Life2. The Equipment Material Is Manufactured Of High-good quality Reduced-carbon Alloy Steel. After Carburizing And Quenching, It Reaches About Hrc60. It Is Processed By High-precision Equipment Tools To Ensure That The Precision Of The Equipment Is Underneath Iso 5, So As To Get The Very best Top quality.Abrasion And Affect Resistance3. The Ring Equipment And The Output Flange Are Created In An Built-in Manner, Employing Large-high quality Steel And Shaped By Very hot Forging, So As To Receive A Higher Materials Density. The Built-in Design Can Make sure That All Geometric Dimensions Can Be Formed At One Time, And OtherCompared With The Created-in And Clip-on Constructions, It Has Larger Precision And Strength China Factory Large Torque Speed Reducer Planetary Motor Gear Reductor Gearbox 4. The Planetary Wheel Bearing Adopts Total Needle Roller Bearing With no Cage, Which Raises The Output Torque And Rigidity Of The Reducer5. The Cage-sort World Carrier And The Output Shaft Are Built-in, And The Bearings At Both Ends Are Supported To Make sure Increased Power And Precision6. The Enter Shaft And The Motor Are Clamped By Break up Variety, Soon after Dynamic Harmony Test, To Make certain The Coaxiality And Zero Backlash Energy Transmission At Large Input Speed7. Use Fully Synthetic Grease And Seal Design and style According To Ip65 Security Grade To Make certain That The Lubricating Oil Does Not Leak And Is Maintenance-free of charge.
| | | |
| --- | --- | --- |
| High Precision Low Sound Helical Gear Right Angle Planetary Velocity Reducer Gearbox For Servo Motor | | |
| Stage | One Stage | Two Stage |
| Reduction Ratio | 3,4,5,8,10 | 16,20,25,28,32,forty, personalized tiny 4mm micro motor 50 rpm planetary gearbox for auto component 50 |
| Length | A80 | A89 |
| Rated Enter Pace | 3000 | 3000 |
| Maximum Enter Speed | 4500 | 4500 |
| Maximum Radial Force | 280 | 320 |
| Maximum Axial Pressure | 200 | 240 |
| No-load Torque | 0.two | 0.two |
| Full Load Effectiveness | 90 | 88 |
| Return Clearance | ≤7 | ≤10 |
| Noise | ≤62 | ≤62 |
| Weight | 0.7 | 1 |
| Average Lifespan | 20000 | |
| Torsional Rigidity | 1.3 | |
| Lubrication Approach | long-term | |
| Turn All around | Input/Output Syntropy | |
| Protection Stage | IP65 | |
| Installation Technique | Arbitrairily | |
Specialist Equipment Display Our Companies East Ai has a potent staff which has inddependent design and style development of pneumatic components from product style to peoduction operations In scenario the product does not fulfill your expectations, we offering a sampling support ,giving you the chance to properly appraise products before you acquire. In buy to satisfy greater requirements from customers about the world ,we import premiere devices from developed countries East AI has esrablished rigid good quality administration technique , from selection of uncooked materials to elements screening If you want your goods to get qualified (CE/BV/ISO/RoHS/SGS and so forth). please feel cost-free to contact us for thorough discussion. Packing is 1 part of our work. we give point out of the artwork packing .to produce your products safely and securely and securely. Packing & Transport Packing Details :Interior brown craft paper/outdoors carton/wooden pallets.Supply Specifics : twenty-25 days soon after obtained the payment. FAQ Q1: Are You Manufacture or Trade Company? A1: We are manufacture,we have ten several years experience for source Metal material and items in domestic.Q2: How can we promise high quality? A2: Constantly a pre-creation sample prior to mass productionAlways closing Inspection just before shipmentQ3: What is your terms of payment ?A3: 1.T/T: 30% deposit in advance, the harmony 70% paid ahead of shipment2.30% down payment, the harmony 70% paid from L/C at sight3.Upon negotiationQ4: Can you offer Certificates for aluminum components ? A4:Of course,we can supply MTC-Materials Examination Certificate. Q5: Can you give sample? A5: Of course, we can offer you sample, 16MM 22MM 28MM 32MM 36MM 42MM tailored BLDC 12v 24v planetary gear motor huge torque speed reducer gearbox but you require to pay out for the sample and freight firstly. We will return the sample payment soon after you make an get. Make contact with Us
Planetary Gearbox Advantages and Disadvantages
A planetary gearbox is a type of mechanical drive with a single output shaft. They are suitable for both clockwise and counterclockwise rotations, have less inertia, and operate at higher speeds. Here are some advantages and disadvantages of this type of gearbox. Let us see what these advantages are and why you should use them in your applications. Listed below are some of the benefits of planetary gearboxes.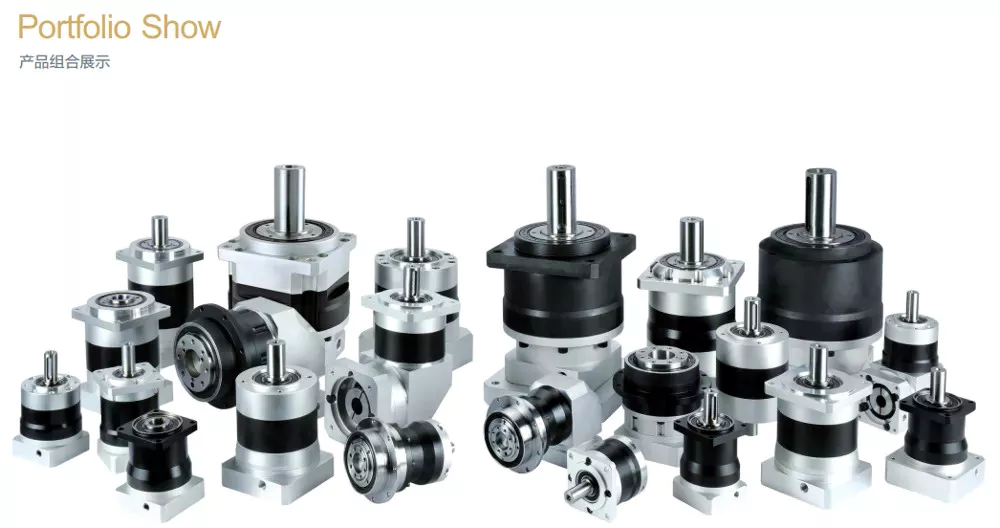 Suitable for counterclockwise and clockwise rotation
If you want to teach children about the clock hands, you can buy some resources for counterclockwise and asymmetrical rotation. These resources include worksheets for identifying degrees of rotation, writing rules for rotation, and visual processing. You can also use these resources to teach angles. For example, the translation of shapes activity pack helps children learn about the rotation of geometric shapes. Similarly, the visual perception activity sheet helps children understand how to process information visually.
Various studies have been done to understand the anatomical substrate of rotations. In a recent study, CZPT et al. compared the position of the transitional zone electrocardiographically and anatomically. The authors found that the transitional zone was normal in nine of 33 subjects, indicating that rotation is not a sign of disease. Similarly, a counterclockwise rotation may be caused by a genetic or environmental factor.
The core tip data should be designed to work in both clockwise and counterclockwise rotation. Counterclockwise rotation requires a different starting point than a clockwise rotation. In North America, star-delta starting is used. In both cases, the figure is rotated about its point. Counterclockwise rotation, on the other hand, is done in the opposite direction. In addition, it is possible to create counterclockwise rotation using the same gimbal.
Despite its name, both clockwise and counterclockwise rotation requires a certain amount of force to rotate. When rotating clockwise, the object faces upwards. Counterclockwise rotation, on the other hand, starts from the top position and heads to the right. If rotating in the opposite direction, the object turns counterclockwise, and vice versa. The clockwise movement, in contrast, is the reverse of counterclockwise rotation.
Has less inertia
The primary difference between a planetary gearbox and a normal pinion-and-gear reducer is the ratio. A planetary gearbox will produce less inertia, which is an important advantage because it will reduce torque and energy requirements. The ratio of the planetary gearbox to its fixed axis counterpart is a factor of three. A planetary gearbox has smaller gears than a conventional planetary, so its inertia is proportional to the number of planets.
Planetary gears are less inertia than spur gears, and they share the load across multiple gear teeth. This means that they will have low backlash, and this is essential for applications with high start-stop cycles and frequent rotational direction changes. Another benefit is the high stiffness. A planetary gearbox will have less backlash than a spur gearbox, which means that it will be more reliable.
A planetary gearbox can use either spur or helical gears. The former provides higher torque ratings while the latter has less noise and stiffness. Both types of gears are useful in motorsports, aerospace, truck transmissions, and power generation units. They require more assembly time than a conventional parallel shaft gear, but the PD series is the more efficient alternative. PD series planetary gears are suitable for many applications, including servo and robotics.
In contrast, a planetary gear set can have varying input speed. This can affect the frequency response of the gearset. A mathematical model of the two-stage planetary gears has non-stationary effects and correlates with experimental findings. Fig. 6.3 shows an addendum. The dedendum's minimum value is approximately 1.25m. When the dedendum is at its smallest, the dedendum has less inertia.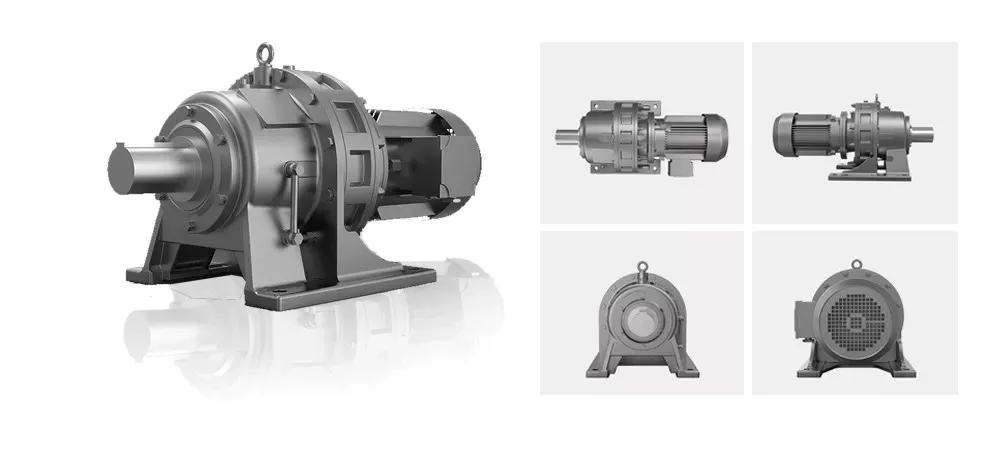 Offers greater reliability
The Planetary Gearbox is a better option for driving a vehicle than a standard spur gearbox. A planetary gearbox is less expensive, and they have better backlash, higher load capacity, and greater shock loads. Unlike spur gearboxes, however, mechanical noise is virtually nonexistent. This makes them more reliable in high-shock situations, as well as in a wide range of applications.
The Economy Series has the same power density and torque capacity of the Precision Helical Series, but it lacks the precision of the latter. In contrast, Economy Series planetary gearboxes feature straight spur planetary gearing, and they are used in applications requiring high torque. Both types of gearboxes are compatible with NEMA servo motors. If torque density is important, a planetary gearbox is the best choice.
The Dispersion of External Load: The SSI model has been extensively used to model the reliability of planetary gear systems. This model takes the contact force and fatigue strength of the system as generalized stress and strength. It also provides a theoretical framework to evaluate the reliability of planetary gear systems. It also has many other advantages that make it the preferred choice for high-stress applications. The Planetary Gearbox offers greater reliability and efficiency than traditional rack and pinion gear systems.
Planetary gearing has greater reliability and compact design. Its compact design allows for wider applications with concerns about space and weight. Additionally, the increased torque and reduction makes planetary gearboxes an excellent choice for a wide variety of applications. There are three major types of planetary gearboxes, each with its own advantages. This article describes a few of them. Once you understand their workings, you will be able to choose the best planetary gearbox for your needs.
Has higher operating speeds
When you look at planetary gearboxes, you might be confused about which one to choose. The primary issue is the application of the gearbox. You must also decide on secondary factors like noise level, corrosion resistance, construction, price, and availability worldwide. Some constructors work faster than others and deliver the gearboxes on the same day. However, the latter ones often deliver the planetary gearbox out of stock.
Compared to conventional gearboxes, a planetary gearbox can run at higher speeds when the input speed fluctuates. However, these gears are not very efficient in high-speed applications because of their increased noise levels. This makes planetary gears unsuitable for applications involving a great deal of noise. That is why most planetary gears are used in small-scale applications. There are some exceptions, but in general, a planetary gearbox is better suited for applications with higher operating speeds.
The basic planetary gearbox is a compact alternative to normal pinion-and-gear reducers. They can be used in a wide variety of applications where space and weight are concerns. Its efficiency is also higher, delivering 97% of the power input. It comes in three different types based on the performance. A planetary gearbox can also be classified as a worm gear, a spur gear, or a sprocket.
A planetary gearhead has a high-precision design and can generate substantial torque for their size. It also reduces backlash to two arc-min. Additionally, it is lubricated for life, which means no maintenance is needed. It can fit into a small machine envelope and has a small footprint. Moreover, the helical crowned gearing provides fast positioning. A sealed gearbox prevents abrasive dust from getting into the planetary gearhead.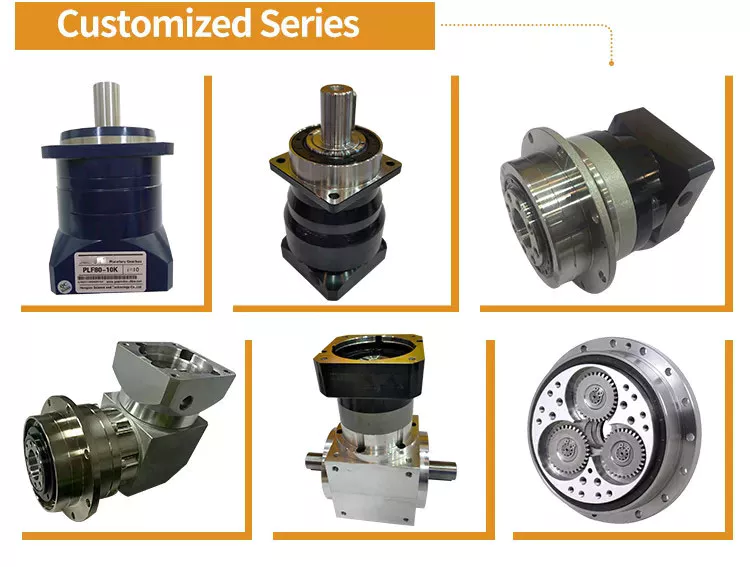 Has drawbacks
The design of a planetary gearbox is compact and enables high torque and load capability in a small space. This gear arrangement also reduces the possibility of wear and tear. Planet gears are arranged in a planetary fashion, allowing gears to shift under load and a uniform distribution of torque. However, some disadvantages of planetary gears must be considered before investing in this gearbox.
While the planetary gearbox is a high precision motion-control device, its design and maintenance requirements are a concern. The bearing load is high, requiring frequent lubrication. Also, they are inaccessible. Despite these drawbacks, planetary gearboxes are suitable for a variety of tasks. They also have low backlash and high torsional stiffness, making them excellent choices for many applications.
As a result, the speed of a planetary gearbox varies with load and speed. At lower ratios, the sun gear becomes too large in relation to the planet gears. As the ratio increases, the sun gear will become too low, reducing torque. The planetary gears also reduce their torque in high-speed environments. Consequently, the ratio is a crucial consideration for planetary gearbox condition monitoring.
Excess drag may result from out-of-tolerance components or excessive lubrication. Drag should be measured both in directions and be within acceptable ranges. Grease and oil lubrication are two common planetary gearbox lubricants, but the choice is largely dependent on your application. While grease lubricates planetary gears well, oil needs maintenance and re-lubrication every few thousand hours.



editor by czh 2023-02-14